[rwp-review-recap id="0"]
I'll be honest; I've been out of the loop with superhero comics for months. I know a lot has happened in the months I've been out, so I'll be quickly catching up on all what I've missed. And while yes I could just go to Wikipedia, it's just not as exciting as actually holding a comic in your hand. So with that, let's start with…
Wonder Woman Rebirth #1. It's a helluva time for Wonder Woman fans, especially with her first solo film coming out in less than a month, so maybe I should jump back on the bandwagon. Following up from the Darkseid War, we are faced with a Princess Diana that is having an internal war of her own. She's struggling to work out what's true about her past and what isn't, and it's played out beautifully. Greg Rucka is a great writer, and he shines in this issue. I'm glad that he used this as his return to the DC universe, as it really showcases his raw talent with these heroes. There is clear conflict, and while the action is minimal, Rucka keeps the reader engaged.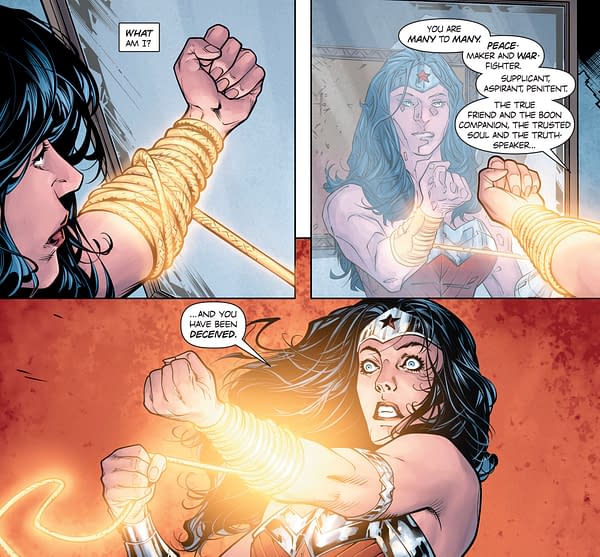 The artistic talents of Liam Sharp, Matthew Clark, and Sean Parsons compliment the story line well. There isn't a jarring difference between the art, though you will notice it slightly. This isn't a bad thing; Clark does pencil the majority of the book when Diana is doing soul searching. Parsons and Sharp take over once she heads back to Olympia, giving the book a darker tone. It's beautifully done, and shows the parallels between Wonder Woman and Princess Diana. While they are essentially the same person, there's so much internal and external conflict and all of the artistic talent in this book highlights it beautifully.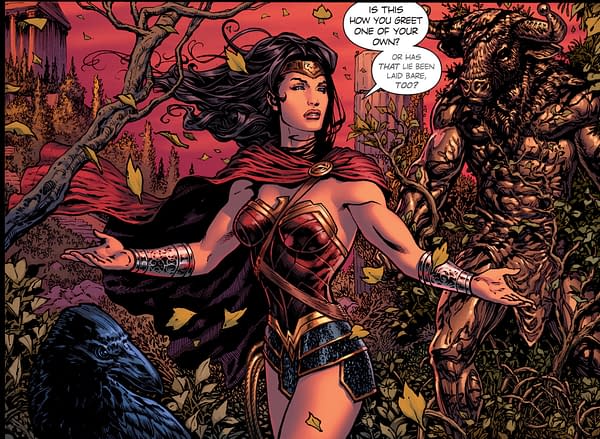 Chances are though you've already read this (since it came out last summer), so you don't need me to convince you otherwise. But if you are looking for a way to get into Wonder Woman before the movie, pick up this series. You will not be let down.
This post was brought to you in part by Third Eye Comics, Maryland's premier comic shop! Check them out for all kinds of exciting in store events and sales. [rwp-review-ratings id="0"]
[rwp-review-form id="0"]
Enjoyed this article? Share it!