Posted in: Comics, Recent Updates | Tagged: amazon, barnes, Comics, dc, fire, graphic novels, kindle, noble, nook, sandman, Watchmen
---
Barnes & Noble Pulls Watchmen, Sandman And 100 DC Graphic Novels From Their Shelves Over Amazon Kindle Fire Deal
For new visitors to the site, do check out the front page for more stories… Last week, Bleeding Cool reported on DC Comics' plans to release 100 graphic novels exclusively on the Amazon Kindle Fire.
Well now the other shoe has dropped. I understand that Barnes & Noble executives are furious over this, specifically citing DC's reluctance to release any of their graphic novels on the Nook Color, Barnes & Noble's own colour E-reading device.
They contacted DC to express their displeasure, but hit a brick wall. And as a result, they've gone for a scorched earth policy. An email sent to stores yesterday instructs them to remove all of the 100 graphic novels listed from the shelves, including Watchmen, The Dark Knight Returns, Sandman, Fables, Blackest Night, All Star Superman, Y The Last Man, V For Vendetta, all strong sellers for the company. You will still be able to order the books on the website, but in bookstores you won't even be able to special order a copy – unless you request it delievered to your home. Copies will not be allowed to enter Barnes & Noble premises.
Staff have contacted me to say they feel the decision is a bit short-sighted and reactionary, as it not only prevents Barnes & Noble from offering product to the new DC readers brought in by the reboot coming in to check out past trades, but also with the recent closing of chief competitor Borders, it leaves no mass market bookstore selling this work.
Instead, DC will have their Barnes & Noble shelves full of the likes of Superman: Grounded… and all four trades of Countdown.
---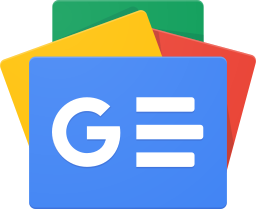 Stay up-to-date and support the site by following Bleeding Cool on Google News today!