Local Comic Shop Day will be here before we know it. Held on November 28th, there's sure to be a number of exclusives. Magnetic Press is excited to announce a special, limited Illustrators Edition of Bengal's Luminae #1. Limited to 500 copies, this high-quality single-issue Illustrators Edition presents superstar artist Bengal's stunning pencil and ink artwork for the full 28 page first chapter of his original, creator-owned dark fantasy epic, Luminae.
Magnetic Press will bring the same high-level production value to this single-issue presentation that fans have come to expect from their designer-level hardcover graphic novels. The Luminae #1 Illustrators Edition single issue will be printed on thick, 80# paper, with a matte 100# cover. Each copy will be individually numbered and will be bagged and boarded before shipping to retailers.
Magnetic Press President & Publisher, Mike Kennedy spoke about the release by saying:
Bengal's popularity in the US has skyrocketed in the one year since we released NAJA and MEKA in English for the first time. He is an immensely talented artist, and it's been fantastic to see him gain such a massive following here in the states after such a short time. Bengal and I have been getting a lot of requests to do a special book like this that shows off his fantastic pencil and ink artwork. When the opportunity to do something unique for Local Comic Shop Day came along, it felt like the perfect time to do it.
Bengal's artwork will also be featured on Marvel Comics' special All-New Wolverine #1 Sketch Variant being offered exclusively for LCSD. You can order the complete, full-color Luminae hardcover graphic novel from your local retailer with Diamond Order Code AUG141552.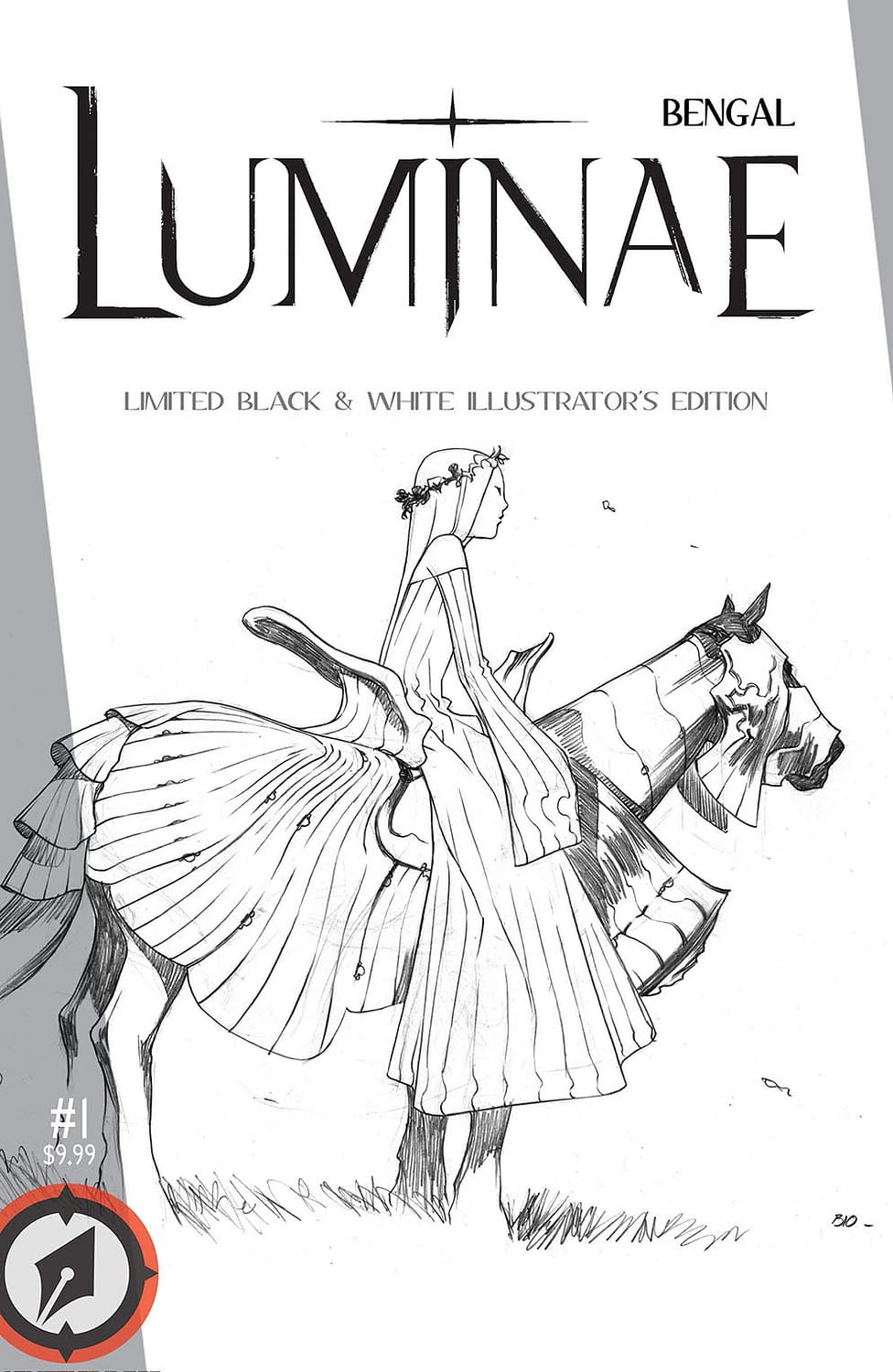 Enjoyed this article? Share it!