'Captain Marvel' Will Reveal Ronan The Accuser's Backstory, Apparently
We freaking LOVE Lee Pace and are thrilled he's showing up in Marvel Studios' Captain Marvel as Kree character Ronan The Accuser.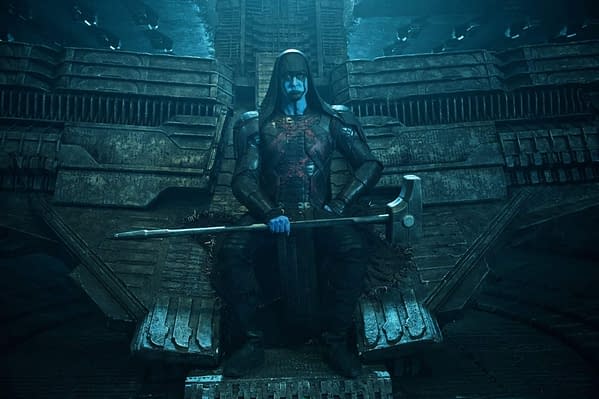 He chewed all the Guardians of the Galaxy scenery when faced with a dance-off against Star Lord, he wielded an Infinity Stone-powered warhammer, and he would've gotten away with his horrible plan of wiping out Zandar if it wasn't for those meddling Guardians kids.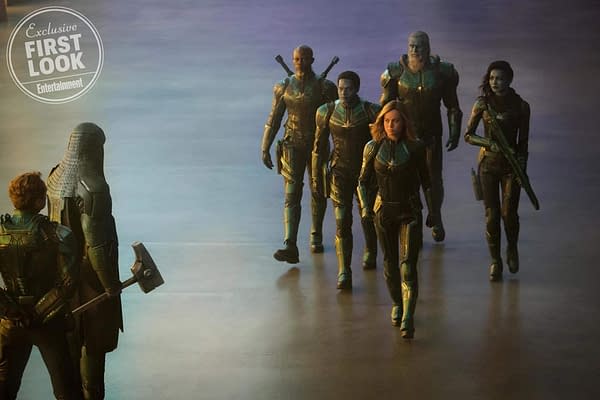 As we know from trailers and promo images, Ronan will appear in Captain Marvel, which makes sense considering some of the action of the film will take place on the Kree homeworld. We also know this film takes place BEFORE Guardians of the Galaxy, and that means a very different Ronan.
This idea was confirmed by Captain Marvel Executive Producer Jonathan Schwartz, who told ComicBook.com during a set visit that this version of Ronan would be very different than what we've seen previously:
"Just like there's a Nick Fury origin story buried in this movie, buried a little bit deeper is the Ronan origin story.

It's an earlier version of Ronan, who has not become the radical zealot that we saw in Guardians of the Galaxy. So he has his own station in Kree society, on Hala, and has his own role to play in the Kree military that intersects with Starforce in an interesting way."
We're pretty excited to see the younger Ronan, and maybe what causes him to go full-on extremist in the aftermath of whatever happens on Hala with Starforce.
The film stars Oscar winner Brie Larson as Carol Danvers/Captain Marvel, Samuel L. Jackson as Nick Fury, Ben Mendelsohn as Skrull Commander Talos, Djimon Hounsou as Korath, Lee Pace as Ronan the Accuser, Lashana Lynch as Maria Rambeau, Gemma Chan as Minn-Erva, Algenis Perez Soto, Rune Temte, McKenna Grace, Kenneth Mitchell, Clark Gregg as Phil Coulson, and Jude Law.
Captain Marvel is set to hit theaters on March 8th, 2019.