Posted in: Recent Updates | Tagged: from hell, lobo, miracleman
---
Comics We Just Can't Wait For… But Have To
We wouldn't bitch if we didn't care.
There are basically three types of comics it hurts to wait for.
1) The terminally late comics. That come out so slowly snails could cross the Atlantic before the next issue rolls round. But they do come out. Planetary, All Star Batman And Robin The Boy Wonder, Strangehaven, Doktor Sleepless, Gutsville. We wouldn't complain if we didn't want them so much.
2) The comics that seem abandoned half way through, by creators, publisher or circumstance. Daredevil Target, Desolation Jones, Big Numbers, Miracleman, Sleaze Castle, Supreme, Jack Cross, Top Ten Season Two, Hepcats, Next Men … at least we tasted their sweetness.
3) But then there's the ones that we know exist, whether on page or in concept. But have no idea as and when we may or may not ever see them. Here are a few to taunt you with. Taunt me back eith some of your own! Andi Watson and Tommy Atsukas' 15-Love, a manga tennis romance comic starring Millie The Model, three issues worth completed, for Bill Jemas' Epic line at Marvel. Never saw the light of day – though I did see a preview of the first issue at San Diego once.
The hundred page Hulk graphic novel by Barry Windsor Smith for Marvel, that hit problems. So he took it to Vertigo, renamed as The Monster, then created another hundred pages without ending before Vertigo decided the project was unsustainable.
Garth Ennis and Steve Dillon's City Lights, a Dublin set slice of life original graphic novel from Vertigo, along the lines of their Heartland comic. Still slowly moving towards completion.
A Michael Golden Superman Annual. Almost completed before it was cancelled.
Gary Ushaw wrote a well-received series for Vertigo, Mobfire. He then sold a Dreaming story to Vertigo, which was never published. And Gary Ushaw was never heard from again… The Big Book Of Wild Women written by Susan Barrows writing as Suzie The Floozie as past of DC's Paradox's Big Book line. The book was completed and solicited in 2001 and then,… disappeared. Still not officially cancelled, but awaiting publication, individual artists were told the book was no longer being published. And the imprint that formed it is all but dead and buried. Artists included Mary Fleener, Lea Hernandez, Max Douglas, Jimmy Palmiotti, Colleen Doran, Amanda Connor, Gregory Benton, Eric Shanower, Steve Lieber, Pia Guera, David Roach, Seth Fisher, Philip Bond and Minnie Moore.
The All Star line from DC has had a few hiccups. Adam Hughes' All Star Wonder Woman was announced three years ago. And then put on the back burner after Hughes suffered a hand injury. Still being worked on, but it's no longer a priority. Not for DC anyway, your mileage may differ.
Announced shortly after that was Geoff Johns and JG Jones' All Star Batgirl, linking Barbara Gordon to Arkham Asylum. All Star Green Lantern, despite being announced never even got a creative team attached. Nick Locking's and Jeremy Lock's Robocop from 2004. Commissioned by Avatar, written by Nick drawn by Jeremy and then… nothing. Come on Avatar!
Alan Moore and Jim Lee's Comet Rangers for the ABC line. Never even got to a drawn line…
Neil Gaiman and Michael Zulli's Sweeney Todd. A preliminary ramble (literally) was published in Taboo, but then never produced.
Alan Moore's Gen 13. No artist attached, just half an issue of script written. And you never knew it and now you do know it and I've just made your life worse. Sorry. The original Swamp Thing# 88 by Rick Veitch featuring Swamp Thing meeting the White magician Jesus Christ. Still controversial, DC Vertigo have published similarly controversial comics since, such as Preacher.
Frank Miller and Neal Adams' Batman: The Odyssey, a six-issue mini-series, with guest inkers such as Scott Williams and Kevin Nowlan. Two creators who are both working on other projects simultaneously, who are both craftsmen, working on this oversized comic. It may be a while.
On that topic, Frank Millar's No-Longer-Batman Vs Al Qaeda title.
Alan Grant and Frank Quitely's Lobo. According to Alan, "The Hand Job featured Lobo being hired to find the kidnappers of a Hugh Hefner-like figure, the publisher of the galaxy's raunchiest porn mags. For about half the book, Lobo appeared naked. The climax of the story featured 10,000 asteroid miners masturbating." Just sitting in a drawer, unused. It hurts, it really hurts.
The Bernie Wrightson/Kevin Nowlan Solomon Grundy one-shot that has been done and sitting in limbo for years Warren Ellis and Steve Lieber's Morning Dragons, was the much threatened Vikings vs Samurai series that never quite happened as Ellis never got round to writing it. Thankfully the Spike TV series Deadliest Warrior settled the matter once and for all..
Mark Millar and Ashley Wood's Run for Millarworld/Image. Announced but never got its act together. Also Civil War stopped Millar and McNiven's Ultimate Captain America from happening. And just how much of Wanted came from the never-published Society of Super-Villains?
Alan Moore's Twilight Of The Superheroes never saw publication after Moore fell out with DC, but the proposal was influential on the likes of Kingdom Come.
Sometimes there are happy endings. Beanworld is back. Barry Windsor Smith found a Fantagraphics home for Life Death II. Both From Hell and Lost Girls were completed and collected. The Incorrigible Hulk is being serialised in Strange Adventures. And there's even word on more Miracleman.
So… there's a few. What are the big ones I missed?
---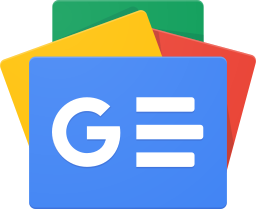 Stay up-to-date and support the site by following Bleeding Cool on Google News today!