DC Comics To End Combo Digital Editions In March, Aside From Sandman Overture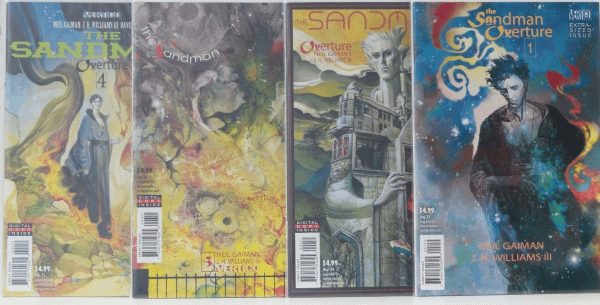 Bleeding Cool mentioned that this would be considered. And it has been.
At the DC Retailer Roadshow on Friday in New York, DC Comics announced they would be ending their digital combo editions, bagged copies of the comic books with a digital download code sold for a dollar over the usual cover price. While sales are low, redemption of the code is far lower, and it seems to be just collected, still bagged, as a variant cover of the original.
Opening the bags to get the digital code makes them no longer collectible, and ironically those few who buy copies seem to be paying that extra dollar for the bag. The nature of the Combo edition seems to be making the digital download less, rather than more likely.
The Combo editions will end in March – the only one that will continue is Sandman Overture, as it a six issue mini-series that can be collected in Combo in full.
And to follow all our DC Retailer Roadshow coverage, click here.