Gal Gadot in Talks to Join Kenneth Branagh in 'Orient Express' Sequel Death on the Nile Kenneth Branagh's master detective Hercule Poirot might be getting a pretty "wonder"-ful co-star in the form of Gal Gadot (Wonder Woman), who is currently in neogotiations to book passage on Fox's adaptation of Agatha Christie whodunit classic Death on the Nile. The film serves as a sequel/follow-up to surprise hit Murder on the Orient Express – which also starred Johnny Depp and Michelle Pfeiffer – with Branagh returning as director and expected to reprise his role as the Belgian super sleuth.
Gadot would play troubled socialite Linnet Doyle, who recently married the former fiancee of a past friend and now seeks Poirot's protection from the friend's stalking and harrassment. Contract negotiations are still ongoing, with sources close the matter stating that talks are "in a sensitive stage."
First published by Collins Crime Club in the UK in 1937 and then published in the U.S. by Dodd, Mead, and Company in 1938, here's a look at an overview of Christie's novel: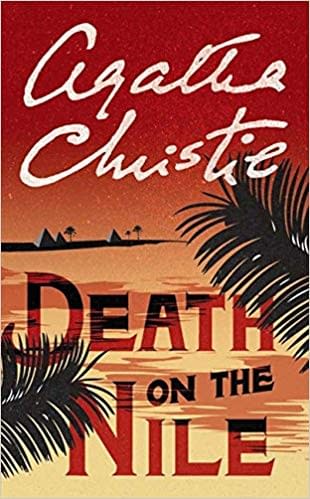 The tranquillity of a cruise along the Nile is shattered by the discovery that Linnet Ridgeway has been shot through the head. She was young, stylish and beautiful, a girl who had everything – until she lost her life. Hercule Poirot recalls an earlier outburst by a fellow passenger: 'I'd like to put my dear little pistol against her head and just press the trigger.' Yet in this exotic setting, nothing is ever quite what it seems…
Christie's novel has been adapted several times over the years, one of the more fampus being a 1978 feature film starring Peter Ustinov in the first of his six appearances as Poirot. The film was cast with a "who's who" of Hollywood heavyweights, including Bette Davis, Mia Farrow, Maggie Smith, Lois Chiles, Simon MacCorkindale, Jon Finch, Olivia Hussey, Angela Lansbury, Jane Birkin, George Kennedy, Jack Warden, and David Niven.