Fear the Walking Dead's Danay Garcia Talks Luciana, Season 4, and More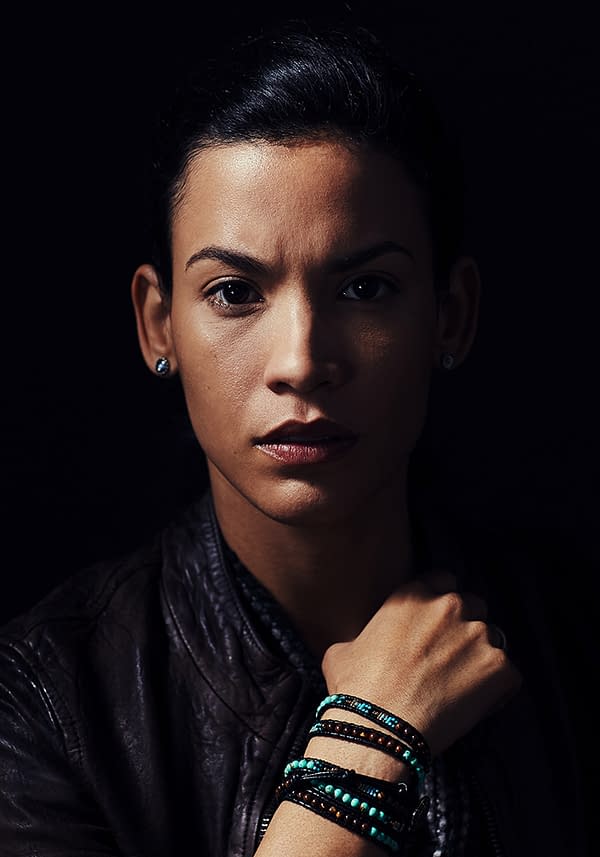 On this edition of The Weekly Static Interviews, we had the opportunity to speak with Fear the Walking Dead's Danay Garcia ahead of both the Blu-ray/DVD release of FTWD season 3 (out now, with all of the info you need below –– including a deleted scene) and the show's highly anticipated fourth season in April.
Garcia's Luciana Galvez is a true leader in a walker-filled world where compassion and empathy can come at a very high price — and where the real dangers come from humans willing to do anything to survive. Feeling ostracized and isolated, Luciana fled Brokejaw Ranch early in the third season, returning briefly in an "interesting" dream sequence involving Madison (Kim Dickens) and Nick (Frank Dillane). Now in a new place both mentally and physically, Luciana has found a community unlike any other she's experiences. Moving into season 4, she'll take her first steps towards trusting others again — and mending some old wounds in new (and surprising) ways.
Currently living in Los Angeles, the Cuban actress covered a number of topics over the course of our conversation (which begins, amusingly enough, with a small phone issue at the beginning) including: how she reacted when she found out that Luciana would be leaving after the season fifth episode 'Burning in Water, Drowning in Flame;' her "what if" thoughts on Luciana deciding to stay at Brokejaw Ranch; how FTWD has distinguished itself as its own show and not "just" a spinoff; why both FTWD and The Walking Dead fans should be excited for FTWD season 4; and what her geeky "guilty pleasure" was growing up in Cuba.
Television Credits: Fox's Prison Break; CW's Supernatural; CBS' CSI: Miami; CBS' CSI: New York.
Film Credits: Avenge the Crows; Sniper: Ultimate Kill; Liz in September; Rehab; Peep World; From Mexico with Love; Havana Rush; Danika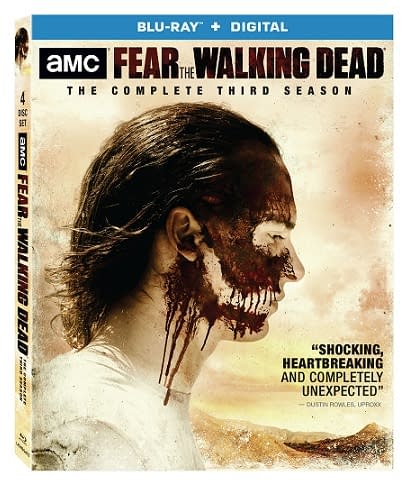 Fear the Walking Dead season 3 is available now on Blu-ray (plus Digital HD) and DVD for the suggested retail price of $44.99 and $39.98, respectively; and features audio commentaries, deleted scenes and extended scenes.
As if you needed any more reasons to purchase FTWD's third season (either here or here) let's take a look at an intense deleted scene from the series' third season: a moment that gives viewers more insight behind Luciana's decision to leave Brokejaw Ranch:
Fear the Walking Dead Season 3: The families are brought together on the vibrant and violent U.S.-Mexico border. International lines done away with following the world's end, the characters must attempt to rebuild not only society, but family as well.
Fear the Walking Dead Season 3 also stars Kim Dickens (Miss Peregrine's Home for Peculiar Children, Gone Girl), Cliff Curtis (Risen, The Dark Horse), Frank Dillane (Sense8, Harry Potter and the Half-Blood Prince) and Alycia Debnam-Carey (Friend Request).