AMC's Fear the Walking Dead Season 4: Meet the Five New Cast Members!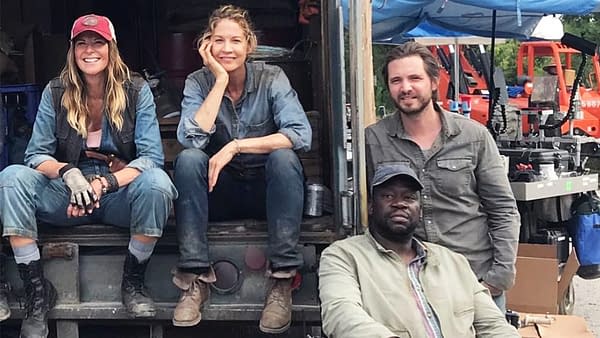 To say that the fourth season of AMC's Fear the Walking Dead was a bit of a game-changer for long-time fans would be a righteous understatement. Viewers said goodbye to series originals Madison (Kim Dickens) and Nick (Frank Dillane), and to the season's not-nearly-as-big-a-bad-as-we-expected Mel (Kevin Zegers). New faces were brought on board to attract both Walking Dead and new fans to the series: TWD's Morgan (Lennie James) left Alexandria to find a sense of himself elsewhere, meeting Althea (Maggie Grace), John Dorie (Garret Dillahunt), and Laura/Naomi/June (Jenna Elfman) along the way.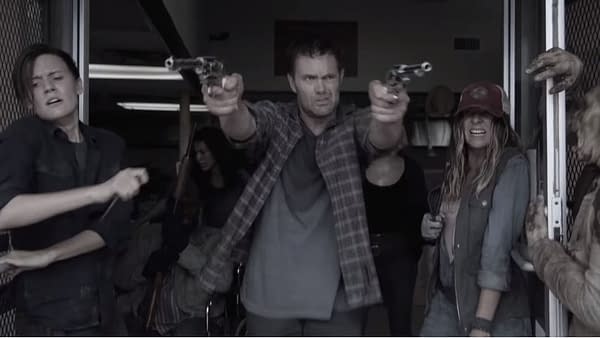 Just when you thought you got your scorecard straight…here's a look at the five new characters/actors joining Fear the Walking Dead for the second-half of the fourth season! That's right: thanks to our friends at Skybound Entertainment and their Walking Dead fan mailbag, we've pulled together a handy-dandy "cheat sheet" of the new faces you saw in FTWD's official San Diego Comic-Con (SDCC) trailer – and that's waiting for you below:
The first half of season four began with one figure huddled around a campfire, and ended with nine. Characters who started their journeys in isolation collided with each other in unexpected ways and found themselves in one of the last places they ever expected to be…together. In the back half of the season they will explore who they are now – as individuals and as part of the greater group – and how they will forge ahead. They will find themselves pitted against new adversaries – human, walker, and even nature itself. Theirs will be a journey wrought with danger, love, heartbreak, loss, and ultimately, hope.

FEAR THE WALKING DEAD is executive produced by Scott M. Gimple, showrunners Andrew Chambliss and Ian Goldberg, as well as Robert Kirkman, David Alpert, Gale Anne Hurd and Greg Nicotero, and produced by AMC Studios. The series stars Lennie James, Alycia Debnam-Carey, Colman Domingo, Danay Garcia, Garret Dillahunt, Maggie Grace, Jenna Elfman, and Alexa Nisenson.
Mo Collins' (MAD TV, Parks and Recreation, Curb Your Enthusiasm, Family Guy) truck-driving character is partnered with Mitchell's character when we first meet them early on in season.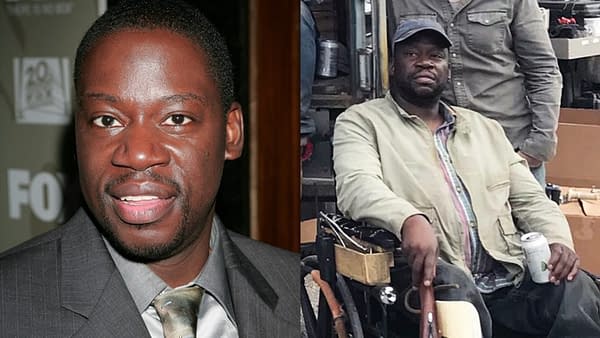 Daryl "Chill" Mitchell (House Party, 10 Things I Hate About You, Galaxy Quest, Law & Order) will portray the Walking Dead universe's first wheelchair-bound lead: a comedic, no-nonsense individual close to Collins' character.
Aaron Stanford (Live Free or Die, The Hills Have Eyes, X-Men, Nikita, 12 Monkeys) character is an entrepreneur with "a secret that could aid other survivors" who tries to get into the good graces of Collins and Mitchell's characters.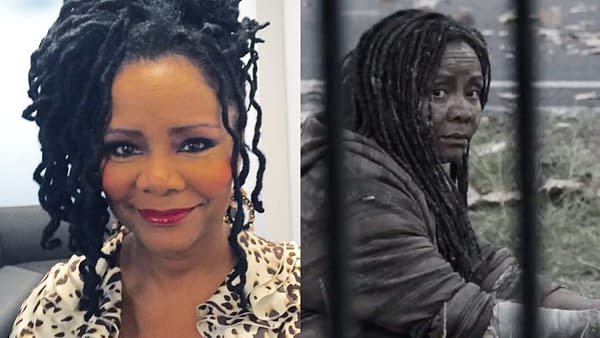 Tonya Pinkins (stage: Jelly's Last Jam; 24, Gotham, Madam Secretary) is set to play a "mysterious villain" who will be connected in some way to FTWD's "big bad" – and that she might have a better insight into our heroes than they do themselves.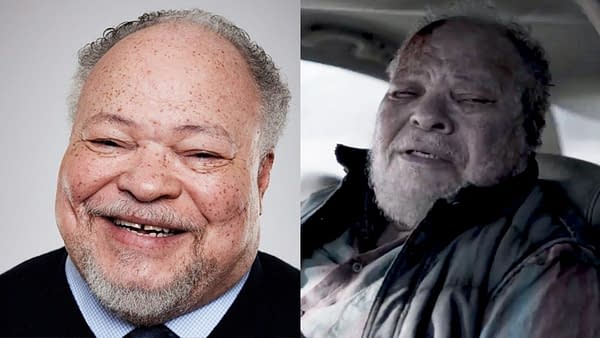 Stephen Henderson (Fences, Manchester By The Sea, Ladybird, Law and Order, The Newsroom) is set as a gentle, friendly survivor who Luciana (Danay Garcia) encounters in the group's travels.