Gail Simone And B Clay Moore: The Gender Politics Of The DC Relaunch Cartoon by Liz Popolo.
Bleeding Cool, amongst others, has reported on the seemingly shocking reduction in the proportion of female creators listed as working on the DC Relaunch books. Gail Simone is writing two titles and Jenny Frison is doing a cover. That's it. Both Marvel and DC have been increasing the amount and prominence of female comics creators of late but this suddenly seemed a step back.
Last night, Gail Simone took on the issue of a such a reduction head on. After stating on Twitter that a number of other female creators had been approached for the relaunch and that there were other projects and books to come, Gail suddenly became a little more strident.
Gail Simone: DC, we need more female creators, stat. Really. Let's make this happen.

I know several others were asked. But we need more and some are available.
Writer and ex-editor, B Clay Moore wondered where Gail was coming from. He tweeted;
B Clay Moore: What's your thinking here, Gail? Writers should be hired based on sex? Do you think they're being ignored?

Gail Simone: I know Nicola [Scott] was offered projects. But I don't want to speak for her.

They could give Kate Beaton everything and I would be happy.

[to AgnesGarbowska] Trust me, would have you and Laurie B. and [Katie Cook] do a LOT of books.

Amanda Conner is working on her own project. I am hoping to hear Nicola [Scott] is on a book soon.

There's quite a few female editors. I know [Janelle Asselin] has been trying to get more female creators.
Writer and ex-editor Jim McCann joined in
Jim McCann: You bring up a curious point here. Is there a sensibility you feel a female creator brings that's missing? (cont'd)

Gail: I think there are more female comic readers than in decades. I think a diversity of creators is valuable.

BCM: Agreed. But the door's as open for women as for anyone else. It's up to them to navigate the shark-infested waters.

Gail: That is quite a statement, there, Clay. Do you have ANY evidence that's true? We all still want comics to be a meritocracy. But there are more than two female creators who are qualified and talented.

BCM: I dunno, Gail. There are a lot of women in editorial. A woman runs Vertigo. I see as many men arbitrarily batted aside as women.

Gail: That is completely odd math. How many of each do you see, Clay? Do you KNOW the playing field is level?

BCM: Trying to quantify why people get hired in comics is ridiculous, Gail. So many people fighting for so little…

Gail: No one is asking quotas, Clay. But two creators out of over a hundred is odd.

BCM: But I can tell you that when I was at Image, submissions were probably created by men 95% of the time.

Gail: That would still average two and a half times what we are talking about now.

BCM: Sure. But I know lots of phenomenal writers who are being crowded out by others for all kinds of strange reasons.

Gail: I think there's little danger of male writers in comics being endangered, Clay. Is that your concern?… Oh, my god, what if we had five female creators…THAT WOULD ONLY LEAVE 95 DUDES!

BCM: I think if these women really want to write comics, they can follow the path I have with as much chance for success. And then let them figure out the bizarre and baffling ways to get regular work just like us straight white guys. And, ultimately, that's the problem with crusading in an industry where so many fight for so little.

Gail: Because you are convinced no bias exists. Which, sorry, Clay, no.

BCM: I never said that, Gail. But there are biases of all kinds in comics, and it's hell to navigate.

Gail: There are. How do you think the biases are working out for white straight guys in general so far? ;) Jesus, Clay. We're saying they have to do all that, AND there are foolish biases. Do you REALLY not get that?

BCM: I get that your tone is designed to indicate I'm obtuse and deaf to this plight, but I completely understand fighting for jobs.
Comics creator Renae DeLiz joined the fray.
Renae DeLiz: From my experience I know that being female it's tougher to be taken seriously sometimes.

BCM: I'm not saying you're wrong, but where are we talking? Marvel? DC? General jackass male editors?

Gail: I don't say, "jackass male editors." A male editor hired me, a male editor hired Nicola.

BCM: It doesn't always have to be a street fight, Gail. I'd still rather see myself get the work than your neglected female writers.

Gail: Yikes.

Gail: I am afraid I am way too exhausted to continue to ruin things for dudes. Good night, all.

BCM: You do a wonderful job of constructing both sides of the argument, Gail. I'll give you that. :)

Gail: I'm not making you say these things, Clay.

Gail: Night, all. Also, B Clay Moore and Jim McCann are two of my favorite writers. Almost as good as Jeff Parker.

BCM: I HATE IT WHEN YOU DO THAT! :)
The discussion, no doubt, continues….
---
---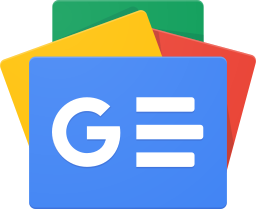 Stay up-to-date and support the site by following Bleeding Cool on Google News today!