Posted in: Movies, Recent Updates, TV | Tagged: archie, archie comics, Comics, cw, entertainment, riverdale, Roberto Aguirre-Sacasa, tv, veronica mars
---
I've Read The Pilot Script For Riverdale – Archie Comics With F-Bombs, Murder Noir And Sex With Teachers It's about that time of year when Bleeding Cool finds itself with a few pilot screenplays to read. Last year we gave you first read reactions to Fear The Walking Dead, Preacher, Powers, Lucifer and Scream.
Archie Comics never came to Britain. It is such an intrinsic part of the American pop culture it seems, but so is Dad's Army in the UK which remains an utter mystery to the Americans.
I only encountered Archie when it was being mocked, parodied or transformed by other Americans. I didn't see the Dan DeCarlo influence on Love And Rockets or Cud because I wasn't as familiar with Archie. References to Bettie and Veronica went over my head initially, though I started to get an idea of what Archie was from the many references in the Americana I consumed.
I got that I wouldn't like it though. A saccharine, un-self-examined, humourless Happy Days that jumped its own shark decades ago. It was a curiosity, a piece of nostalgia for something that never was, maintained by inertia alone, a cultural anathema that should be understood but then dismissed.
In recent years however, the Archie comics have utterly transformed themselves, from conservative middle-of-the-road pap to progressive, headline grabbing riveting drama. Which meant, for the first time, I could read an Archie comic and make it to the end. I couldn't get all the references to the decades I'd missed but Life With Archie and the subsequent and utterly amazing Afterlife With Archie were essential comics. The hyperviolent Archie/Predator crossover and the recent revamp of Archie and Jughead with A-list comics creators have continued that trend, and exploring a more modern mid-town America have made for engrossing reads.
But the screenplay for the pilot episode of Riverdale, the upcoming CW series by Archie comic book regular writer Roberto Aguirre-Sacasa takes all that and does something even cleverer. Titled "The River's Edge", it dives in all the way. I've just read the third revised Network draft dated 30th October last year. The idea that the network had made two runs of notes and all this was still in, is frankly remarkable.
It is the irony of ironies that in 2003, Roberto Aguirre-Sacasa's stage play Archie's Weird Fantasy, which depicted Archie coming out of the closet and moving to New York, was hit by cease and desist notices from Archie Comics the day before it opened in Atlanta. A hasty rewrite saw it renamed Weird Comic Book Fantasy with newly named but strangely familiar characters.
I get a similar feeling reading Riverdale. Oh yes, from this point on, there are spoilers. Lots of spoilers. Not, I believe enough to ruin the show for you, and there is plenty I am being careful not to mention, but in order to convey what a remarkable show this is, I'm going to have to say stuff. Otherwise you probably wouldn't believe me.
The script begins with a narrator talking about the town of Riverdale, and how it isn't what people think. We are shown what may be familiar locations, the city hall, the cinema, Pop's Chok'lit Shoppe Diner, but also derelict buildings with boarded up walls, graffiti and meth addicts. Because this is the real Riverdale, all of it, folks. This isn't just Archie the TV series. It's Betty & Veronica Mars.
It starts with the death of Jason Blossom, Cheryl Blossom's twin brother and doesn't stop. This is a Riverdale with kids who talk about Rainbow parties, a Reggie who gets badly drunk, a Riverdale of strip joints, and, yes, a just-16 year old Archie sleeping with his music teacher and then using it to blackmail her. And suggestions of twincest too.
So who do we have, and how does the script describe them? Jughead is an "emo-heartthrob". Jason and Cheryl Blossom could have stepped from an Abercrombie & Fitch catalogue. Pop Tate is Greek. Veronica and her divorced mother are "two dark haired beauties", Betty is "Blonde, pretty, 16", Kevin Keller, her gay confident is "16 cute", sexually active on Grindr and dealing with a homophobic military dad. Keller is the Archie Comics main gay character, but rather the passive character of the comics, here he is a little more in your face- though slightly reserved when he gets down to it . And Archie Andrews is 16, red haired – indeed his hair colour is constantly mentioned, Josie refers to him as "Justin Gingerlake" – recently buffed up after working for his dad's construction company over the summer and lives next door to Betty, who is madly in love with him. And Veronica? She just wants a boy toy to pass the summer and she's never gone ginge before.
Oh and there's the language. I mean it's relatively tame compared to what, you know, most actual teenagers say, but then so is The Wire. But we get a number of S-bombs, mentions of spank-banks, Archie is asked by Reggie Mantle if he "tapped any MILF ass this summer?" and then… I know some of you reading this will think I've made this up. I have not.
But for all the shock value, and there is plenty of that, this is a clever, well balanced, teen thriller of a TV show. Funny, dark, expressing the confusion of characters who, rather than the sure stereotypes of the classic Archie comics, are teenagers who frankly don't yet know who they are, so why the hell should we? It's the beginning of a journey, as people, circumstances, bodies, lives begin to change. It's not just a coming of age story but a coming of the ages.
The dialogue is the kind of stylised reality we know from the likes of Buffy and Veronica Mars, but errs towards the latter in its darkness. So it's all clearly fake, as if teenagers had writers rooms helping them with their every line, but it is consistent, engaging, rewarding and creating its own reality that just sucks you in.
And yet many of the plotlines seem utterly familiar. The competition for Archie's favour. Trying out for the cheerleading squad. Making the sports team. Who takes who to the school dance, and who gets set up with whom against their will. Playing spin the bottle. And going to the diner for strawberry milkshakes. And jughead still has that stupid at – though he is no friend of Archie. Not anymore. He's also a caffeine addict rather than a hamburglar – and he wears a hearing aid because he's deaf.
An intentional irony as this Archie has become a songwriter – so not only can we see his angst, we get to hear it too. This is Aguirre-Sacasa's tale of an outing just like in his banned play all those years ago, rather than just of sexuality, it's of ambition, of talent, of expression. Though of a fashion rather different to that of Josie and the Pussycats – yes, who are all there sporting their cat ears, and rather dismissive of Archie and his ambitions. His mission is to escape the rather literal destiny of his father's concrete company, expected to one day take it over. The last thing he wants… is to be set in the same ways as his father. Yes, the allegory is rather sledgehammered home.
Oh and then there's *that* kiss…
Riverdale is going to be massive. One Million Moms will hate it even more than Lucifer. But the last time I read a script that so convinced me, it was for Preacher. And I'm putting that "Betty & Veronica Mars" line on a T-shirt.
They used to be friends, a long time ago, but…
Tomorrow, Powerless.
---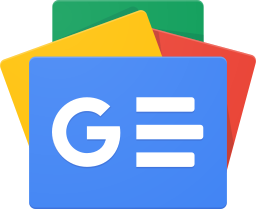 Stay up-to-date and support the site by following Bleeding Cool on Google News today!