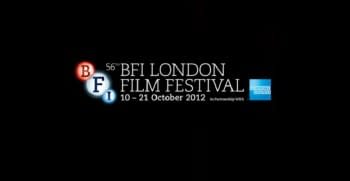 Patrick Dane writes for Bleeding Cool.

While Brendon was in a screening and Hannah was standing around in a field,* I had the pleasure of waking up early and scooting myself over to the BFI's press release event for the BFI's 56th London Film Festival.
While the buzz word around twitter going into the screening was 'Pastries', for the impressive display table that had press, filmmakers and sponsors grazing like cows, the buzz word when we were coming out was for a film that hadn't announced.
While Paul Thomas Anderson's The Master was no where to be seen, much to the distaste of some, I hardly think it was utterly essential. There is still plenty to be chewed over here.
New Festival Director Clare Stewart has amassed a decent programme that is definitely worth a look over if you expect to be in London between October 10th – 21st. It could be a great eleven days for film across London, from the festival opener of Tim Burton's Frankenweenie to Mike Newell's Great Expectation as the festival closer.
There are also other significant attractions, such as a 4K Restoration of David Lean's Lawrence of Arabia, the restoration of Alfred Hitchcock's The Manxman with live performance of Stephen Horne's new score and a Frankenweenie exhibition at the Southbank Festival Villiage showcasing the sets, character models, designs, art work and everything else you would expect.
Other films that stood out during from the reel of clips we were shown would include Ben Afleck's Argo, Roger Michell's Hyde Park on Hudson, Cate Shortland's Lore, Michel Gondry's The We and the I and Martin McDonagh's Seven Psychopaths.
But that is only a small selection out of the 225 features on show at the festival. I'd recommend you check out the full programme.
*Perhaps. Maybe with Angelina Jolie.
Enjoyed this article? Share it!