Mondo releases new vinyl special editions every single Wednesday. They are they ultimate edition of whatever they put out, featuring extensive liner notes, brand-new commissioned artwork, and always have a limited-edition size. The vinyl itself is usually colored or a photo disc, as well. Basically, it's like the Criterion Collection of movie and gaming soundtracks. This week sees the release of the soundtrack to the cult classic Freaked!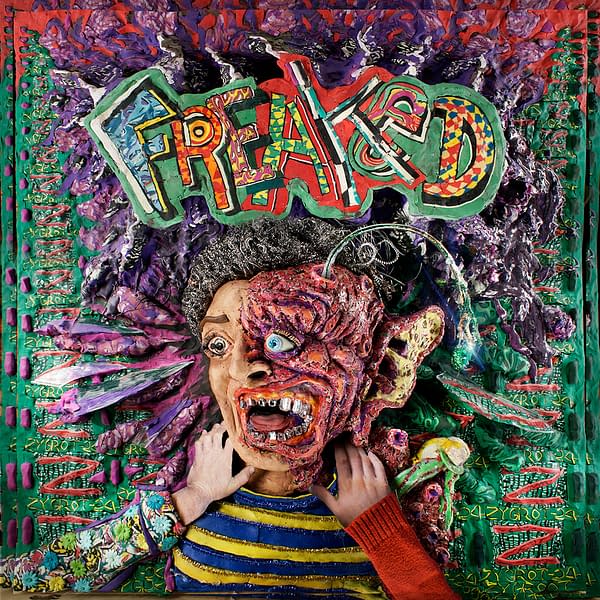 Hello everyone, and Happy New Year! We hope you had a lovely holiday season. We are excited to kick off 2020 with an album over 25 years in the making: the premiere release of the soundtrack to 1993's cult classic FREAKED. This is a double LP featuring Kevin Kiner's original score AND the original songs from the movie from the likes of Iggy Pop and the Butthole Surfers.
Blind Idiot God and Henry Rollins recorded the theme song for Freaked. If you want a punch-to-the-face example of some of the music from the film, mixed with its distinct sense of humor check out this mini music video that writer/director Tom Stern put together for the reunion screening this past weekend titled "Holo-Rollins". Click here to watch the mini music video!
Over 25 years in the making! Death Waltz Recording Co. is extremely proud to bring you both the score and the songs featured in Alex Winter and Tom Stern's FREAKED – available for the first time in any format.
This 2XLP set features all new artwork from inventor of Strata-Cut clay animation David Daniels (who did the original, mind-melting opening credit sequence for the film) and features liner notes by Directors Tom Stern and Alex Winter
Disc 1 features songs from the movie from the likes of Butthole Surfers, Blind Idiot God, Henry Rollins, Axiom Funk (George Clinton & Bill Laswell) and Iggy Pop.
Disc 2 features Kevin Kiner's original score, which so good that it could easily rival any number of Amblin's films from the 80's. Kiner's music is incredibly nuanced, yet playful and bombastic (in a good way) that it is a revelation when listened to independent of the film.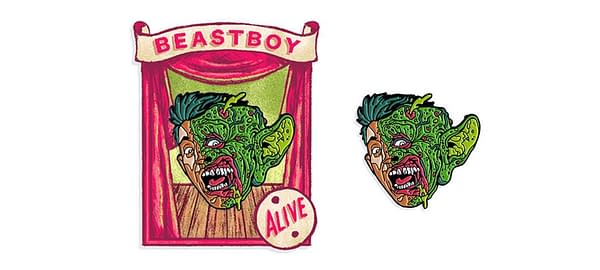 Also available again is a Freaked Enamel Pin!
Like all Mondo releases, Freaked will go up at Noon Central on the Mondo site Wednesday.
Enjoyed this article? Share it!