Ah London. What better impression to give to a global audience. And NBC's new geek-centric TV show that you shower them with drizzle.
Greg, Steve, Luke and Kelly, filming for new show Team Comicana, have camped outside Forbidden Planet on Shaftesbury Avenue, London, so they are first in like for tomorrow's Kick Ass signing with Mark Millar and John Romita Jr. And since the first seventy-five in line will get invites to Monday's London premiere of the movie, they'll probably be on for that too.
Say I wonder if Kick Ass producer Brad Pitt will be along to that?
Anyway, reports have come flooding in about these poor bedraggled souls. I hope it makes good telly. I'll be along in the morning to bring them sustainance, but if you're out late tonight (or coming home tomorrow morning) do give their sleeping bags a nudge or a kick as you walk past. I see that comic artists Ben Holliday and Hew J have already been by to pay their respects.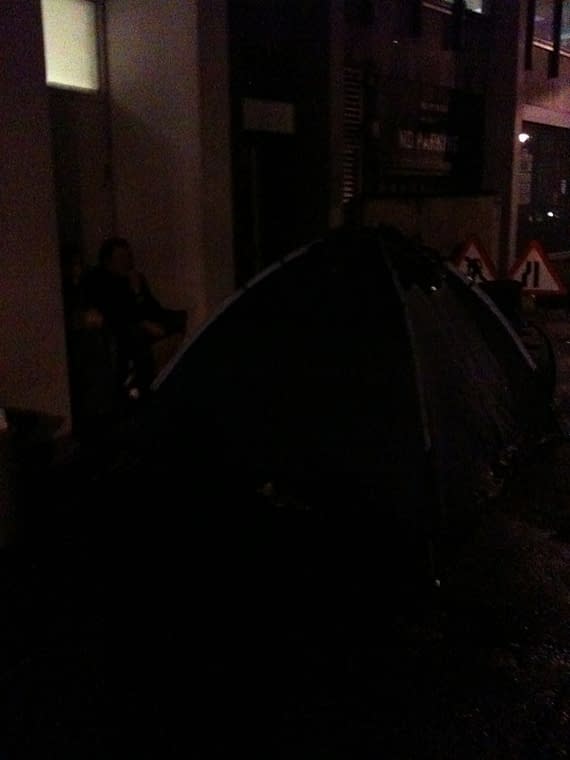 Enjoyed this article? Share it!