Posted in: Comics, Recent Updates | Tagged: B+F, billy dogma, brooklyn, Comic Arts Brooklyn, dean haspiel, Force of Nature, Gregory Benton, Hang Dai Editions, Leaping Tall Buildings, Psychotronic Comix, Schmuck, Seth Kushner
---
New Comics Imprint Hang Dai Editions Launches at Comic Arts Brooklyn – And Is All About Keeping It Personal I first made the acquaintance of cartoonist and writer Dean Haspiel at a Comics panel talk at Columbia University Library where he was joining others to attest to the influence of New York on comics, and I met photographer and writer Seth Kushner shortly after that at a launch for his photo-essay book with Chris Irving, Leaping Tall Buildings. That was nearly two years ago now, but even then much of their conversation turned on the rise of creator-owned projects and whether it was possible to succeed as self-employed creative people. In the intervening period, they experimented with digital publication of their works, the use of social media to spread the word and engage fan support, and, finally, with self-printing a few mini comics of their own.
But the most significant development I witnessed seemed to be the founding of Hang Dai Studios in its second incarnation in Gowanus, Brooklyn in 2012. The new communal space brought with it cartoonist and illustrator Gregory Benton, and something clicked into place within that enclosed creative environment. Suddenly they were making battle plans and before long I heard rumors that they were setting out to establish their own studio imprint and their own line of books. For the trio, it's about "putting your money where your mouth is" as supporters of creator-owned projects, and operating in strategic phases to make sure they don't grow more quickly than they can keep up with. In the first phase of their imprint, they intend to make comics by hand, print them, and distribute them personally at shows. In their second phase, they hope to go to hardback with their collected works and find a distributor. This weekend's Comic Arts Brooklyn festival sees the debut of the first three books under the banner of Hang Dai Editions, one book from each creator, following the self-distributing model. It's about "transparent publishing" they told me in a recent discussion, and about balancing "risk and reward". They look toward self-motivated creators like the great Will Eisner and the indomitable Jeff Smith for inspiration in this new venture. As Hang Dai Editions launches, it will be about keeping things personal, a specific counter-reaction to the often diffuse outreach of social media marketing. You'll get the books made by hand from the hands of their creators, which puts the artist back in comic arts and puts you, the reader, in a position to engage directly with creators.
A great deal of pooled experience in publishing went into the creation of Hang Dai Editions, and Dean Haspiel, Gregory Benton, and Seth Kushner agreed to talk about their rationale with Bleeding Cool. Hannah Means-Shannon: What different types of publishing experiences have you had before? What were the pros and cons of those experiences for you?

Dean Haspiel: Some publishers innovate keen marketing strategies and have healthy relationships with news outlets, communities, and distributors while tactically engineering ways to resell your property long after its debut with the aim to cross-purpose your original concepts into more lucrative mediums. Other publishers do nothing more than pay the printers bill while taking half your rights – and that's something I learned the hard way. So, there are pluses and minuses working with any given publisher and you just have to educate yourself. I believe the best publishing relationship is the one where all parties have full transparency and have an active stake in the concept so as to enforce the best outcome.
I've worked for all the major comic book publishers and some experiences were better than others. I've professionally been making creator-owned comix since 1987 when The Verdict (with writer Martin Powell) came out from Eternity Comics and, later on, Keyhole Comics, a two-man anthology I did with Josh Neufeld from 1996-1998, but collaborating with Harvey Pekar on The Quitter for Vertigo in 2005 is, arguably, what finally put me on the map. I parlayed that into doing free weekly Billy Dogma webcomics online at ACT-I-VATE for two-years so as to not disappear doing long-form print comix but, instead, to stay in the spotlight and woo editorial heads that would eventually hire me for my sensibilities. It worked and garnered me an Eisner nomination. As silly as it may sound or seem, getting published by an established publisher for a freelancer legitimizes your talent and is akin to getting a degree. Of course, we live during an interesting time where you don't need the industry sanction to succeed, what with crowd funding, etc., but it still makes a good impression on your resume and retailers and librarians still need some convincing if they're going to invest in you. Getting to play with corporate characters and/or collaborate with peers and creators you admire can be a career coup but I'm fully aware that one of the pragmatic benefits of writing and/or drawing a story for a franchise is financial. At the end of the day, you don't get to share much in the legacy of the property you're helping perpetuate and you can get fired sans explanation. Job security for a freelancer is nil. However, the association to a popular property does help to build your fan base and that's a certain kind of currency worth its weight in gold. I've been forced to be versatile while curating a career that allows me to squeak by ~ hop-scotching between making hay in the mainstream and the alternative worlds. I may not have my Dark Knight or Sin City, yet, but I hope my name has become synonymous with a certain quality of comix.
Gregory Benton: Illustration was the main focus early in my commercial art career, around 1993 or so. It seemed that the only outlet for comics was creating super-hero work for the Big Two, which I had no interest in doing. I was fortunate that my work dovetailed with the sensibilities of a couple of art directors at the New York Times and Village Voice, so that I could do whatever I wanted on my comix.
I started with making mini-comix that would sell through shops like St. Mark's Comics, and one of them, Crazy (1993), was accepted into Printed Matter and sold through their catalog for a while.
Early on, I was also an art assistant to Peter Kuper, who set an excellent example of how to straddle the worlds of comix and illustration. He is a founder of the political comix anthology World War 3 Illustrated, and wound up printing my first "conventional" comic in their issue #20. It's funny, at around the same time I received a call from Andy Helfer of DC comics' now-defunct Paradox Press imprint to contribute to The Big Book of Urban Legends (the first volume in their Big Book series) which would be my first work-for-hire experience. I wrote and drew my stories for WW3, but worked from someone else's script in the Big Books (I probably wound up contributing to about ten of those during their run), and I definitely saw myself in the writer/artist camp, as opposed to illustrating someone else's script. This became a problem for me as Vertigo became a creative and mainstream comics outlet. In 2000, the Vertigo editor at the time, Axel Alonso, offered me the opportunity to write and draw a story for Strange Adventures #4. It would be work-for-hire, meaning I would not hold any rights to the story whatsoever. I was used to doing writing/drawing/coloring/lettering on all of my work (I had created and owned a character named Captain Blammo for Disney Adventures that ran from 1997-1998, for which I did all of the chores with no problem, and prior to that a comic book Hummingbird in 1996), and it was a fight to get Vertigo to agree that I would do it all myself. Axel was in my corner and got me what I needed, but the higher-ups were not used to that dynamic in the world of assembly line comic creation. The story "Latchkey" wound up running and I love it, but I do not own it.
From then, I made a conscious effort to produce creator-owned work. Of course, this closed a lot of doors for me professionally and economically, and that was not good.
In 2005, textbook publisher Watson-Guptill was looking for cartoonists to write and draw chapter-long lessons for their history workbooks. I signed on, and it was all work-for-hire, but I knew what I was getting into and approached it with a better and more appropriate attitude. It was lucrative by comics standards and I wound up doing that for a couple of years. I never got used to being treated as a "vendor" as opposed to a "creator" though, having to buy a copy of the book from the company in order to see the printed work.
During all this time I was contributing to anthologies, like the excellent Project: Telstar (2003), as well as the odd-strip or gag for Nickelodeon magazine, or illustration assignment. But in many ways I was out of the comix world, working in a family business, and also making art for the occasional gallery show until about 2010.
Seth Kushner: I've had two art books published, The Brooklynites (2007, co-authored with Anthony LaSala) and Leaping Tall Building: The Origins of American Comics, (2012, co-authored with Christopher Irving) both through a traditional publisher. The experiences were overall positive, but no by any means lucrative enough to consider these projects as supporting "my living." Art books and graphic novels are niche products and purchased only by a very small percent of the book buying public. They've never had and never will have 50 Shades of Grey numbers. They are expensive for publishers to produce, so I understand that in order for them to cover their costs and to make sure they don't lose money, publishers generally keep the advances and the back-end royalties on the low side. So, while these projects have been great for generating press and getting/keeping my name out there, it's tough to keep spending years working on them (3 years for Brooklynites and 4 years on Leaping) for very little monetary reward.
The other positive that came from having my books published are the lessons I've learned. The common misconception about publishing is your publisher will sell your book. That's only partially true. You have to sell your book. Yes, the publisher does usually set up press opportunities and they send advance copies out, but with both my books I can say that a fair amount of the media reviews, appearances and interviews garnered came from my direct efforts. Emails I've written, connections I've made and relationships I've fostered. I've learned how to promote my work and get it out there. Dean, Gregory and I have all done this for past books and for our self-published projects. We know how it works, so it's time to do it for our own company.
HMS: Why establish an imprint name and band together? What difference does that step make for you creatively and professionally?
Dean Haspiel: Over the years I've helped launch a few comix collectives and studios and despite overall intent and good will, the success of any group project and/or working environment comes down to commitment and personality. I'm gregarious with high expectations of myself and the people around me but I've grown weary of the those I've invested in only for them to behave in a way that contradicts the mission and I'm frustrated with certain associations that make deficit my energies and time with little to no rewards. We already work in a niche field that teeters on being a glorified hobby, so, why sabotage that? I'm trying to get better at choosing my allies more wisely.
The reason I formed Hang Dai Editions with Seth Kushner and Gregory Benton is because I believe in their commitment and the work they put into their art and into us. A dear friend noticed that I was always trying to uplift rookies and underdogs and advised me that I should hitch my wagon to those who were equal to my commitment and/or more successful than me if I wanted to climb the proverbial ladder. I remember balking at my pal's advice because it seemed too cutthroat but I've since come to better understand the core of his wisdom. I'll probably always semi-mentor young cartoonists because community is key and gives them a fighting chance to shrug off shyness, show up to the party, and make long-lasting relationships.
My mother was deputy director of The New York State Council of the Arts and she helped a plethora of people. Other people did it for me and it's in my heart and mind to do it for others. It's how I was raised. However, I need to be smarter how I spend the little free time I have since comix is no longer a full time job but a 24/7 lifestyle. With Hang Dai Editions, I aim to take more avant garde risks while attempting to also create properties that appeal to larger audiences.
Gregory Benton: For me, it is simply the camaraderie. I really enjoy both Dean's and Seth's personal work, and I want to be present as it is being created.
Right now I also feel spoiled, because I have great publishers in Chris Pitzer at AdHouse books and Serge Ewenczyk at Editions ça et la. They are releasing my book B+F the same weekend as we launch HDE. They are essentially the role-models for how I envision what we strive to eventually do for ourselves. Seth Kushner: There are a few reasons to band together under an imprint. Firstly, we're three friends who work together at the same studio, (HANG DAI Studios in Gowanus, Brooklyn) and though we like many of the same things, our tastes are varied enough that we each bring something unique to the table. Creatively, we can be each other's bullshit detectors and bounce ideas around and essentially be editors for each other. We help keep each other honest. Professionally, we three all aim to publish books outside of the traditional publishing model.
Sure, we can each have our own imprint, like "Seth Kushner Books" or something, but we plan to partner up with a book distributor so HANG DAI Editions will be found in bookstores. At first, we'll be crowdfunding our individual projects to cover publishing costs, publicity, design, etc., and as someone who's helped fund a number of great Kickstarter campaigns, I always wonder why someone would want to have a book that only goes out to the people who funded the campaign. I really want my books in stores so that anyone can find it. That is key to me. I want our imprint to stand for a level of quality and will allow for a partnership with a distributor.
HMS: What do you want to accomplish in the future with Hang Dai Editions?
Dean Haspiel: I've gotten so much from Jack Kirby's oeuvre and his passion for the medium but I never physically met the man to shake his hand and say "thank you." I never got to experience a personal memory, share an anecdote, or take back a random scribble on a piece of paper from the legend that has inspired me all these years to do what I do. It may sound presumptuous to think that Jack Kirby or any artist who influences another person should have to give anything more than they already do. They don't have to. They shouldn't have to. All they give us is in their work. But, now that we live in a time where we have the potential for 24-hour access to each other via smart phones and social networking, etc., it's somehow made us more disconnected as human beings.
We only think we experience life with each other because we can keep tabs on each other. So, I want to give the one thing I never got to get from Jack Kirby and that's something you only get from sharing real life physical time and space together. And, because I occasionally appear at comic book conventions, salons, and signings, I wanted to make available something special, a token of our meeting, that you cannot get from a store or a library. So, that's part of what drove me to spark Hang Dai Editions. To create some stuff you can only get from spending time together.
Besides getting some things exclusively from our personal encounter, what I plan to publish under the Hang Dai Editions umbrella are collections of short stories, a RED HOOK graphic novel, new BILLY DOGMA comix, and I hope to get the rights back to a certain semi-autobiographical series I did a few years ago and collect that into a remastered edition. Plus, whatever else sparks my imagination.
Gregory Benton: I see this as a way for the three of us to sink-or-swim on our own merits. To take all of the risk in the publishing of our individual visions, and to hopefully reap the rewards. Seth Kushner: We're launching soft. We each are putting out one tradition format comic book, which will be debuting at Comics Art Brooklyn on November 9th. Then, we want to do hardcover, object d'art books. I plan to do a 200-page collection of all 20 chapters of my autobio webcomic series, SCHMUCK. I could surely pitch it to publishers, but since this project is so personal to me, I think it should be the first one I try to publish independently. I plan to launch a Kickstarter campaign early in 2014.
HMS: Tell me about the process on the book you're debuting at CAB. Where did the book itself start, and walk me through the development stages from idea to drafting to print.
Dean Haspiel: On the heels of self-publishing and selling out of "The Last Romantic Antihero" last year, I wanted something new to offer and I decided to edit together a one-man anthology done in the spirit of Chester Brown's Yummy Fur, Daniel Clowes' Eightball and Harvey Pekar's American Splendor, who's work inspired me to make personal comix when I was younger. So, I compiled a bunch of short stories and realized I had three different comix in front of me. One that will feature Billy Dogma, another that will feature collaborations, and the one I just published, "Dean Haspiel's Psychotronic Comix," would is a mix-tape-of-sorts compiling Silver Age comic book inspired superhero ditties like The Red Hook, Tommy Rocket, and A-Okay Cool, some of my New York City memoir, and an essay spotlighting my Top 5 Non-Comix Influences. Ultimately, Psychotronic Comix is a taste test of things I plan to expand upon and I felt it was an appropriate catalog to inaugurate my participation with Hang Dai Editions.
Gregory Benton: I had been working on my own until 2011, not making great progress, but working on comix in my own studio. In late August 2011, there was a flood in my studio, wrecking about 5 years of art, and the progress of two books I had been working on. That crushed me. I bumped into Dean at a Halloween 2011 art show in Brooklyn, and he told me about a studio he was sharing with Nick Bertozzi and Seth Kushner, and he asked if I was interested in joining them. By November 1st, I was in there and beginning work on Force of Nature.
Reading it, I see where it came from: to not be precious with my work, to let go and let it out. I needed to learn to let go of the horror of losing my work to random events, and to continue forward. I am also debuting B+F from AdHouse books at CAB. This was a book that I expanded from a shorter comic that garnered some attention at MoCCAfest 2013. It began as a story I had been working on after I'd finished Force of Nature, beginning in October of 2012.
Chris Pitzer of AdHouse and Serge Ewenczyk of Editions ça et la in France have extended a dream opportunity to me, publishing B+F in a tremendous format. For them it is a personal risk, and I'm thankful they have faith in the book. I hope sincerely that B+F does very well for all of us, but mostly for Chris and Serge, so they can continue to offer the same opportunity to other artists down the road.
Seth Kushner: My book, SCHMUCK COMIX #1, collects three chapters (drawn by Noah Van Sciver, Shamus Beyale & Jon Allen) from my long-running SCHMUCK webseries. Aside from a handmade mini-comic I put out last year, SCHMUCK has thus far existed entirely online. I'm such of fan of the floppy comic, (as they're called these days) I wanted to make one of my own. Gregory supplied me with an awesome cover, which I refer to as "Schmuckzilla." I did all the package design myself, taking care to make it feel "special." I had a very limited amount of copies printed, which I'll be selling only at cons (at first) and eventually at some NYC comic stores.
HMS: Ok, I have to ask this. Where does the name "Hang Dai" come from?
Dean Haspiel: When I left DEEP6 Studios (now Drawbridge) to form a new studio, I needed a new studio name. I'd just finished watching HBO's Deadwood and was enamored by that series. I loved the characters, the situations and the premise. The ultimate thesis of the show, for me, was loyalty. I remembered parlays between two surly characters, a saloon proprietor named Al Swearengen and a Chinese opium dealer named Wu, who could hardly speak the same language except for "Cocksucker," which was hilarious, but whenever they struck a deal, Wu would cross his fingers and claim something that sounded like "Hang Dai" and they would make manifest their bond. I looked it up and Hang Dai meant something to the affect of brothers or brethren and I liked that. Hang Dai speaks to what I desire in my shared studio space and shared publishing venture.
[youtube]http://www.youtube.com/watch?v=4LUTSMqR_qg[/youtube] Hannah Means-Shannon is Senior New York Correspondent at Bleeding Cool and is currently working on books about Neil Gaiman and Alan Moore for Sequart.org. She is @hannahmenzies on Twitter and hannahmenziesblog on WordPress. Find her bio here.
---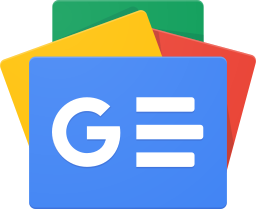 Stay up-to-date and support the site by following Bleeding Cool on Google News today!