Rasputin Works As A Comic Because It Avoids TMI
My friends have been reading Rasputin and highly recommending it, though it's taken me awhile to catch up. Written by Alex Grecian, with art by Riley Rossmo, colors by Ivan Plascencia, and letters by Thomas Mauer, Rasputin even seems to be timed for publication by Image Comics for winter with its Siberian settings and frost and snow-driven themes. When I had three issues in hand, I finally sat down with a big cup of coffee in front of the Christmas tree and proceeded to, no doubt, have a very funny look on my face throughout the read.
This is certainly not entirely what you'd expect when you pick up a comic called Rasputin. I'm not a specialist in historical matters, particularly not in 19th and early 20th century Russian history, but Rasputin is a figure one hears about, sees on cheap TV drama-documentaries, and you gradually become aware that a lot of speculation and controversy surrounds this larger-than-life possible magician and reputedly sinister person. But far be it from me to expect this comic to be a non-fiction historical biography of Rasputin; it doesn't intend to be and though it's playing off a wide body of history and folklore, this is a creative work that's clearly a celebration of literary elements, folktales, and the violence and drama of a former time-period. I'd go so far as to say it's also a flowering of the role of magic in comics as dramatic visual spectacle, and the role of a magician as a central hero/anti-hero. I certainly enjoyed reading all three current issues of the comic, and though that's not entirely down to Riley Rossmo's artwork, it easily could have been enough of a reason. The structure of the comic so far is interesting for a variety of reasons and represents good choices to keep the narrative fresh and surprising. We start off with a murder mystery of sorts from the perspective of a dying man. Like Clue (or Cluedo for the Brits), we have a room full of people, an ambiguity about motive, since these people are Rasputin's "best friends", and a suspected murder weapon–poison, though that's not yet proven. This leaves you wondering why someone's best friends would want to kill him. What monstrosities has he performed that would lead not one, but a group of friends to off someone? It's a good enigma to place at the heart of the comic. Most importantly for me, as a reader, is the use of the first person narrative in the comic. That really works well in a story where things are going to get really out of hand (in a good way) into leaps of the imagination, particularly when including magic and magical beings. We have a focus point. No doubt the most obvious thing a first person narrative achieves is also developing an almost iron-clad sympathy for the narrator. That was the first thing that struck me about Rasputin, actually, not the fact that this was a very different story than one might expect–that the creators were choosing to draw you in almost inescapably into sympathy with him when, historically, he's supposed to have been such a scary fellow. The first person narrative helps us keep a grip on things when the tale heads into flashbacks to tell us about Rasputin's youth and early use of magical powers. The comic, perhaps wisely, does not so far give away too much by way of revelation as to where these powers come from or why he has them in the first two issues, though hints suggest it's on the way in the third issue. Rather than taking this as a cynical attempt to keep the reader hanging on, I'd say it's a very wise move. The creators have already dropped us into a very foreign world among characters we know little about, and asked us to accept magic and a variety of new locations as accepted. Piling on information too quickly might just snap that required suspension of disbelief in a fantasy tale. For those who have read Rasputin, you're probably thinking, "Too much information?? But this comic is already known for it's lack of text boxes and balloons, used minimally". Of course, you're right, but this is something that's not talked about enough in comics: the way in which the artist conveys information. The comic is a cacophony of information in the hands of Rossmo.
Fortunately, he presents nicely decompressed panels as often as possible. Just because there aren't a lot of words in this comic doesn't mean there isn't an unusually high amount of information. That has an interestingly reverse affect upon the use of language, by the way. Because it's rarer, it becomes more highly charged and almost symbolic. Take, for instance, Rossmo's use of massive place-names hovering over double-page spreads to introduce you to a new location. It's as if he's insisting on a mental shift for the reader, and deeply embedding the importance of settings. Words become very powerful. Lastly, I'll talk about magic for a moment and why this comic is interesting in its exploration of magic in the comics medium. It's not a plot device. If it was just a plot device, it would be much less entwined with the characterization of Rasputin. He's not just a weird guy who has magical powers. He's a VERY weird guy who shoots electricity-like forces into people, wanders around naked in the snow, and "sees things" that other people may not be able to see, like magical beings. He IS a magical being for all intents and purposes. This may be the one major thing that the comic Rasputin has in common with the historical and legendary material surrounding the man–this is all about the cult of personality. And that personality, as it has come down through history is controversial and ambiguous, and so is this comic character Rasputin. Magic is handled in the same way–it's presented amorally, not clearly defined and therefore not clearly limited. Putting this character in a box would defeat the appeal of the comic and its affect on the reader, the same way that overly defining magic would make it less effective as a force in the comic. With large slogans printed over the back cover of each issue so far, raising questions about Rasputin, the creators are working very pointedly to keep opening doors of possibility rather than gradually closing them with exposition. That's a hard line to walk in comics, and Alex Grecian and Riley Rossmo are keeping it in their sights at all times, it seems. That's the way to breathe new life into existing subject matter and make it an unusual, highly-unpredictable experience for readers who are encouraged to question, speculate and ponder at nearly every turn. If we were given an entire detailed biography of every aspect of Rasputin's life, how would there be any room for magic?
Rasputin is published by Image Comics. The next issue, #4, is due out January 28th. ---
---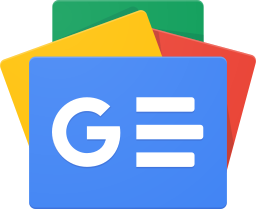 Stay up-to-date and support the site by following Bleeding Cool on Google News today!