Posted in: Comics, Recent Updates | Tagged: fandom, fangirls, Rise Of The Fangirl
---
Rise Of The Fangirl: Chloe Deguzman
On this week's edition of Rise of the Fangirl, we have Chloe Deguzman! Chloe has been into various fandoms for 30 years, starting with Voltron and Sailor Moon having come in not far behind. She currently resides in Las Vegas, NV.

What does fandom mean to you?
Fandom means finding something that you feel is worth being excited about and sharing it with other people. I like reading in general, but I'm a big fan of manga and some comics. However, I wouldn't say that I'm a fan of the concept of reading for it's own sake. I'm a fan of certain authors and certain book series, and even certain genres of books.
Has there ever been a time where you felt isolated, or has there ever been a time where you truly felt like this was home?
Isolated? Sure. My favorite Sailor Moon character is Kou Taiki/Sailor Star Maker, and that particular niche of the fandom is relatively small. There's very few of us. Usually when it's someone who's into any of the Starlights, it's Fighter or Healer.
Felt like home? Magic: The Gathering. I'm trans queer, so when it came out that one of the characters two years ago was a trans woman, I came back into the game. I needed something to do on a Friday night that wasn't binge-drinking and I had already been thinking about getting back into it anyway. When I saw the reaction to the announcement more or less as a celebration of queerness, I felt welcomed. Even in a place like Reddit, where the general attitudes towards things tends to be regressive, the really shitty transmisogynistic stuff tends to get voted down into oblivion and gets fought against tooth and nail. It was an amazing sight to watch.
How can we all make fandom a better/safer place for all people?
How can we make fandom safer? Reach out. Be vocal. Speak up. React positively towards difference and change. When that difference, of course, isn't something like physical IRL violence or pedophilia.
---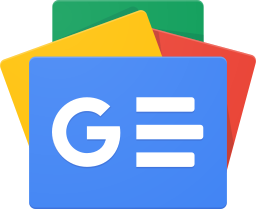 Stay up-to-date and support the site by following Bleeding Cool on Google News today!