Speculator Corner – Adventure Time, Peter Panzerfaust, Thief Of Thieves, No Place Like Home, Fatale, Alpha Girl, Prophet, Road Rage, Dawn Of The Jedi, Crossed, Hell Yeah, The Manhattan Projects And Supurbia
After a bit of a lull, we have Image first issue fever on us again. Anything published in recent weeks with an issue 1 on it, is rocketing in value. Check your purchases over the last few weeks, they could fund your next trip to the comic shop.
Take Fatale #1, successfully selling for $28.
Peter Panzerfaust #1 now selling for $15.50 and there's a bit of a mad rush to get copies.
Prophet #21 which is basically a first issue is also at $15 book.
Alpha Girl #1 is selling for $14.
No Place Like Home #1 is already going for $12.
Thief Of Thieves #1 is selling for $11, with the Image Comics Expo variant selling for $30 and the Comics Pro Retailer Variant topping $150. But it's not all Image. Road Rage #1 from IDW has just hit $10.50,
Boom's Adventure Time #1 has hit $18 and has sold out its second issue a week before it's on sale and Boom will be reprinting – here's your first look at that second print cover.
Dark Horse's issue 0 and 1 of the Star Wars: Dawn Of The Jedi series get second prints this week – which is handy because both the first prints are selling for $15 each.
News of the Crossed ongoing twice-monthly series seems to have revived interest in that title, the first issue by Ennis and Burrows hitting $8.50 and the recent Crossed Psychopath 7 issue series selling for $35. It might be worth keeping an eye on this one when C-Day happens.
Tomorrow, Image Comics publish Hell Yeah #1 and The Manhattan Projects #1. I'm calling it, if you buy those comics, and flip them in one or two weeks, you will make money.
Fuck it, I think you might well score with Supurbia #1 from Boom! as well, it's that good. I've read an advance copy and though it's being sold as Desperate Housewives meets superheroes, it is so much more than that, and I see it as the new Squadron Supreme. But better. A rich, multilayered, superhero universe tale that just seems to make so much sense. There's no way retailers have ordered enough of this comic, it is going to explode…
There's just something in the air right now. Currently, everything is the next Chew… go on, fill your boots!
---
---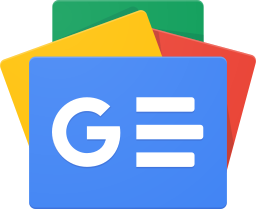 Stay up-to-date and support the site by following Bleeding Cool on Google News today!