By Jared Cornelius
Welcome back to Sweet Release! Bleeding Cool's weekly peek at the newest games hitting store shelves, or in this week's case digital platforms. That's right dear reader, it's one of those release calendars where digital media is king as we have zero physical releases to talk about. However, I think that it won't be a problem as we start off with one of the best games of last year hitting Sony platforms for the first time.

It's a retro game done right, a masters class in classic games, and a love letter to the 8-bit genre. Shovel Knight from Yacht Club Games is the retro inspired platformer that does everything right. Mixing elements from classic gaming's best like Castlevania, Link's Adventure, and Super Mario Bros 3. the series exceeded expectations on all fronts. You play as the titular Shovel Knight on a quest to defeat the nefarious, Order of No Quarter, and confront their leader the evil Enchantress. Along the way you'll face off against the Order in uniquely themed stages like the Plague Knights "Explodatorium" or the Specter Knight's Graveyard. The games bolstered by terrific controls, exquisite music, and a fair but challenging check point system. The brand new Sony friendly versions of Shovel Knight also come with some of the Kickstarter mandated updates to the game, as well as a new boss fight against Sony's angry God of War, Kratos. Best of all, Shovel Knight will be a cross-buy game, meaning purchasing it on one platform will get you access to the other two versions. Shovel Knight released Tuesday on PlayStation 4, PlayStation 3, and PlayStation Vita, with Wii U, eShop, and Steam versions currently available.
I was preparing to write something smart about another Assassin's Creed game from Ubi Soft, but then they went ahead did something different with the fatigued stealth series. Assassin's Creed Chronicles: China is Ubi Soft's latest entry into the popular stealth action franchise, but it adds a couple of interesting twists by setting the game in Ming Dynasty era China, and switching the gameplay from 3D to 2D. Set in 1526, you play as Shao Jun, "the last remaining Assassin of the Chinese Brotherhood." The gameplay being 2D switches up some of the traditional Assassin's Creed tropes and seems to lean more heavily on exploring the game via multiple layer plains in the 2D environment. Chronicles: China also ties into the franchise with story links to everyone's favorite Assassin, Ezio Auditore. I think this is a great experiment for a series that is becoming stale quickly and only has more promise with two other expansions taking place in Sikh Empire India, and Red October Russia. Assassin's Creed Chronicles: China released Tuesday on PlayStation 4 and PC with a Wednesday release on Xbox One.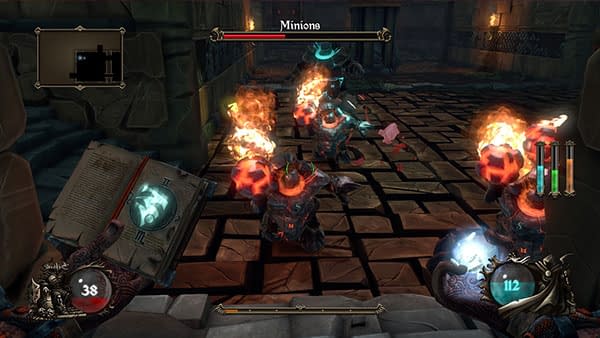 If you wanted some magic in your first person shooter our next game may be for you. Ziggurat from Milkstone Studios is a first person shooter that dances the line between Serious Sam and Wizardry. The medieval styled FPS is closer in style to the fast paced and frantic shooting of Quake or the aforementioned Serious Sam, and doesn't take itself too seriously with enemies ranging from wizards and skeletons to evil carrots. The magic themed shooter shares elements with last week's Tower of Guns, with every trip into the games dungeon being a different one as the games levels and items are all randomized. Ziggurat released Tuesday on PlayStation 4, with a PC and Xbox One version already available.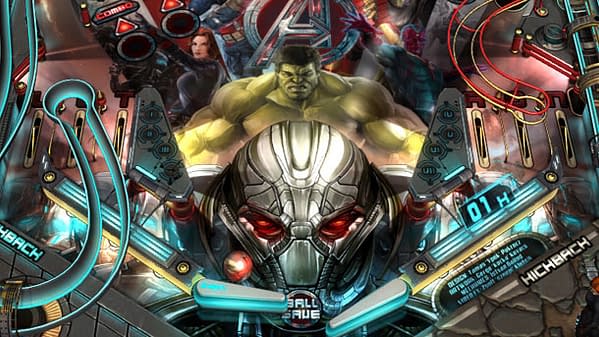 With Avengers: Age of Ultron on the precipice of taking over cinema, magazines, and cereal, you may be asking yourself, "What about a pinball table based on the movie?" That's some good thinking, so good in fact, the folks at Pinball FX are doing just that this week with their custom table based on Age of Ultron. The table features imagery from the movie as well as a Hawkeye themed skill shot, and midair battle between Iron Man and Ultron. I recently went back and played their Infinity Gauntlet table and was reminded how good the FX folks are at designing tables. If your lust for Marvel movies can't be sated you can get your downloadable fix on Tuesday on PC and PlayStation platforms, with an Xbox release Wednesday.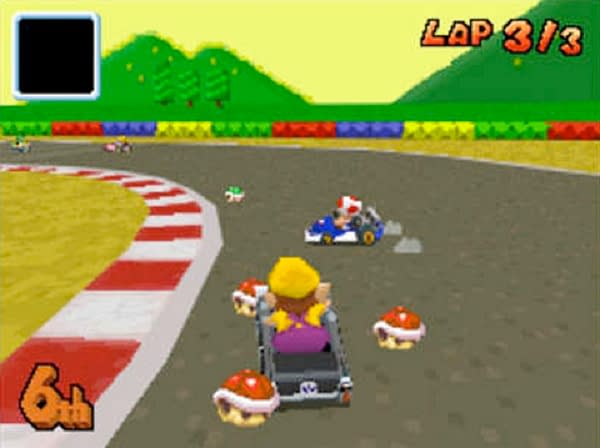 Tired of that cool modern high definition Mario Kart on your Wii U? Good news! As of this Thursday you can buy Mario Kart DS on Nintendo's Virtual Console! That's right all the convenience of having Mario Kart in the palm of your hand ripped away and put on your television where it won't look anywhere as good as the high definition version. Don't get me wrong, it's a great game, and one of Nintendo's best sellers, but your money would be better spent on other things….like any of the Gameboy Advance Castlevania games. That's it for this week folks. You should go buy the latest issue of Bleeding Cool Magazine, on store shelves this Wednesday. I interview IDW's Editor and Chief Chris Ryall about his upcoming series Onyx and talk about my childhood fear of spores. You can also check out my other regular column, Typing on The Dead, where I break down the latest issue of The Walking Dead.
Jared Cornelius is some guy from the Jersey coast who's really excited about the new issue of Bleeding Cool Magazine. If you'd like to know more about it, contact him on Twitter @John_Laryngitis.
Enjoyed this article? Share it!