Talking Comics – Discussing This Week's Upcoming Titles From Providence To Fight Club 2, Old Man Logan, Inferno & More!
By Randy Young and Chris Hunter
Bleeding Cool welcomes the return of Talking Comics, from Excalibur Comics, Cards, and Games in Shreveport, Louisiana, to discuss this week's upcoming books, speculating about where they are headed, and discuss their favorite storylines.
Hosts Randy Young and Chris Hunter say:
Thanks for pressing play!
So much stuff this week! This really is a diverse and exciting week of comics and these kind of weeks are few and far between!
Alan Moore returns to long form comic work this week with the highly anticipated Providence, a 12 issue maxi-series exploring Moore's vision of horror! A do not miss series.
Fight Club continues this week…yes, THE Fight Club! The movie continues in comic book form, telling even more of the Tyler Durden story, written by the creator, Palahniuk, and art by fan-favorite artist, Cameron Stewart!
This is the last week of Convergence from DC comics! Everything wraps up here and launches into some bigger and drastically exciting! Here's where it begins anew!
Secret Wars continues with all kinds of stories kicking off this week! So many that we're looking forward…so many that we can not wait to see how they are interpreted now!
Don't miss the Question of the Week! We have an important discussion about Superman and want to know your thoughts!
Time Stamps For This Episode:
02:25 Providence #1
04:52 Fight Club 2 #1
05:27 Material #1
06:21 Sons Of The Devil #1
07:03 Surface Tension #1
08:12 Convergence #8
09:17 Convergence Action Comics #2
09:30 Convergence Blue Beetle #2
09:41 Convergence Booster Gold #2
10:06 Convergence Crime Syndicate #2
10:19 Convergence Detective Comics #2
10:37 Convergence Infinity Inc #2
11:09 Convergence Justice Society Of America #2
11:24 Convergence Plastic Man Freedom Fighters #2
11:36 Convergence Shazam #2
12:08 Convergence Worlds Finest Comics #2
13:04 Old Man Logan #1
13:54 Inferno #1
14:51 Infinity Gauntlet #1
15:49 Inhumans Attilan Rising #1
16:20 Modok Assassin #1
16:51 Secret Wars 2099 #1
17:41 Secret Wars Journal #1
18:36 Where Monsters Dwell #1
19:31 Captain Midnight #23
20:04 Invisible Republic #3
21:28 Postal #4
22:25 All New Hawkeye #3
23:03 Judge Dredd #30
Contact Links:
Site – http://www.excaliburccg.com/
Digital Store – http://www.excaliburccg.com/digital-s…
Facebook – https://www.facebook.com/pages/Excali…
Twitter – https://twitter.com/ExcaliburCCG
MP3 of this video – – http://www.excaliburccg.com/videomp3-…
---
---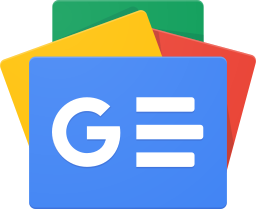 Stay up-to-date and support the site by following Bleeding Cool on Google News today!