The Biggest Change To Constantine Isn't The Smoking – Also, More DC Comics Easter Eggs (UPDATE) Some people will look to the lack of smoking as the Big Change To John Constantine in the new TV series from NBC. But that's not the one for me. Anyway, he's still got a lighter.
In the pilot episode, now leaked online, we see John Constantine in Ravenscar psychiatric facility, just as he was in the comic book. Except here is is a willing participant in his treatment, the ECT and the like. He checked himself in, indeed, he is paying the facility himself. And can just walk out. It comes down to the same reason, what happened in Newcastle and the damnation of the young innocent girl Astra who he was trying to save, to hell.
So, yes, a little racebending. But again, not the big change. Because the comics, the authorities believed that Constantine murdered Astra. He was remanded to the facility, was tortured by staff with children the same age and subject to ECG against his will by Doctor Roger Huntoon before he was sprung by someone who needed him.
Here, right at the beginning, all that is done away with. "You witnessed the murder of a girl, talking can help you realise it wasn't your fault…. you feel guilty for being unable to protect the girl." Huntoon is kindly, he is concerned, he is very understandably trying to deal with a man who sees demons, literal ones, rather than the monster of the comic. The treatment at Ravenscar was a strong motivating force for Constantine in the comics. That's gone.
Now, of course there's the lack of smoking, the cute female sidekick. Oh and if, as the show tells is, you are meant to add "in bed" to the end of every fortune cookie note, then this is probably just the kind of foreshadowing we are to expect from the series… We also met Ritchie Simpson who, in the comics, becomes a computer consciousness and then ends up as a techno demon. And here, introduced surrounded by little robots. More foreshadowing!
As or other Easter eggs, well, yes, the helmet of Fate…
The backwards magic of Zatara and Zatanna, "More Than This". But what else do we have here… anyone?
UPDATE: Of course, it's a Swamp Thing skull… or a Green Pandora Box.
Might need to wait for HD for the last one… ---
---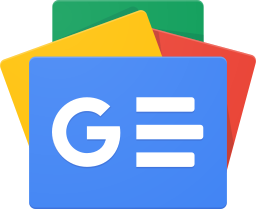 Stay up-to-date and support the site by following Bleeding Cool on Google News today!