Posted in: Recent Updates | Tagged:
---
The New DC Publisher – Laying Out The Odds
I'm told that Diane Nelson visited DC's New York offices yesterday with big Warner boss Jeff Robinov, seeing employees on a one-to-one basis, introducing herself, finding out exactly what people do (and what they think they do) and setting out a three week timetable to appoint a new DC Publisher. So place your bets, folks, who's it to be?
I'd like to point out that I'm not actually offering odds on the next publisher at DC Comics. I am not a bookie, I don't have the funds to be a bookie and the odds are I don't actually know what I'm talking about. All this is is reflection of both tittle and tattle inside and outside of DC, Warner and associated companies. Some of it may be informed, most uninformed, some deliberately disinformed, wanting to promote one interest and block another. Seriously, the politics in that place make In The Loop look like Lassie.
So, given that mother of all set of weasel words, what have we got?

Well there are so many people, all with impressive sounding titles, all with a history in cross-department initiative, multi-media and who will all claim to have read Batman when they were nine.
And not only have you never heard of them, but neither have I. They may well get one of the most powerful positions in comics though. Until they get promoted to Warner's spatula division.

We've mentioned the man before. For many he seems an unlikely choice, but the VP – General Manager of Wildstorm is the name most mentioned to succeed Paul Levitz in the long term. A history at Warner, in charge of their theme parks as well as considerable comic industry history at Image, Malibu and Wildstorm and, as we've said, co-creator of Youngblood, Kanalz is very well placed indeed to take the crown. And the recent huge success by Wildstorm in the licensed arena will do him well. And he already has a crowd of yay sayers and nay sayers, which every publisher needs.
The man who built an empire when no one was looking. Zuda Comics is a surprise success story at DC Comics, especially in the eyes of Warner. A large area of prime comics online territory grabbed, built upon and developed, while the rest of DC seems very paper-based. While this would be a surprise appointment, I've heard his name mentioned a lot recently. And the odds on him becoming an interim publisher while a permanent West Coaster sorts out his affairs are a lot higher.

Currently on his honeymoon, Jim Lee may come back to a rather nice wedding present. Currently Executive Vice President at DC Comics as a result of the buyout of his studio Wildstorm, he has spent his last few years drawing All Star Batman And Robin The Boy Wonder while directing and designing the DC MMORG project and occasional other projects such at the Google DC Superheroes logo. But his contract has ended, he's not actually an employee of DC, and he'd be a hell of a scalp for any other publisher. I've heard Warner have offered him a promotion… but how much of one?

He feels like the natural to take over DC Comics, as he's had the second most senior role for some time now though, and also has considerable television experience. And while his work for DC was under Levitz, he was never seen as Levitz' man. Very much a love-him-or-hate-him individual, the lack of mention of his name in recent weeks could be telling – in either direction. But if Warner want more of a fresh face for DC Entertainment, it can't be Dan.

Yes, I know, I know, but seriously. I've heard his name mentioned by people who should know better. But no, this won't happen. It can't happen. Shame though, it would at least be interesting. And double teaming with Dan DiDio, well I'd pay good money to watch internet and pro reaction.

Okay, it's a bit mean to pick on Mike, as this probably goes for much of the old school DC network. They're Paul's boys and girls and Warner are not only taking a new approach but need to be seen to be taking one. We may see a number of familiar DC names leaving the fold soon, either by choice or otherwise. Not Karen Berger though, Diane Nelson's public comments on the value of Vertigo and its need for exploiting have probably secured her position there.
So, yes, if I was a betting man, and I had to name someone, I'd put money on Hank. But I was burnt by Paterson Joseph, so probably not…
---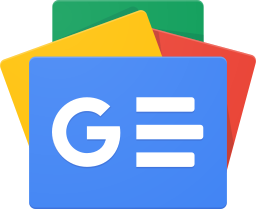 Stay up-to-date and support the site by following Bleeding Cool on Google News today!