Posted in: Movies, Recent Updates | Tagged: alfonso cuaron, anigaaq, gravity, jonas cuaron
---
Watch Jonas Cuaron's Seven Minute Gravity Spin-Off Short Film, Aningaaq
There might be slight spoilers for Alfonso Guaron's Gravity contained here, but I think they're minor. Still, to be safe, you may want to bookmark this post for after you've seen it.
At one point in the film, Sandra Bullock's adrift astronaut, Ryan Stone, makes contact with someone on earth. Instead of NASA though, it turns out to be a man speaking a foreign language, who appears to be a civilian, with barking dogs and crying babies in tow. This man is the focus of Jonas Cuaron's short film, called Aningaaq after the man's name, and you can watch it in full now thanks to THR.
Cuaron basically shifts the camera down several hundred miles to show us the other side of the conversation, as now it's Bullock's voice coming through scratchy and fragmented as Orto Ignatiussen's Aningaaq cheerfully greets her and introduces her to his dog and baby. I think the last shot is especially poignant.
The short had been commissioned by Warner Home video as an extra for the DVD/Blu-Ray release, but since showing on its own at various film festivals, it has been well received enough that WB are now submitting it for Oscar consideration in the live-action short category. I'm not sure how likely or deserving that would be (how valuable is this short for people who haven't seen Gravity?), but it would make history if both Gravity and Aningaaq were nominated, and making history is always cool.
---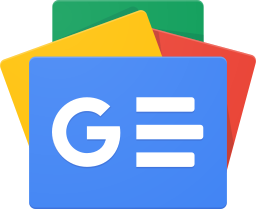 Stay up-to-date and support the site by following Bleeding Cool on Google News today!