By Brian Goldberg
It was announced earlier this year that Frank Patz of Eternal Con the illustrious Mike Carbo of Big Apple Con fame would be throwing a NYC based winter event on December 5, 2014 I was all sorts of excited. When I found out that it was at the Resorts World Casino in Jamaica (Queens), NY I was a little skeptical.
However, when the day came and I finally arrived at Winter Con, I was beguiled and bewildered by what a success it was. I spoke to my geek peers about the show and many commented that it would be a disaster to have a con in the winter. This was not the case at all. If anything, the winter atmosphere added a certain festive flair to the show which made Winter Con a great way to close out 2014.
The event space was large and didn't feel cramped at all. There were plenty of vendors selling comics and toys. I was so excited when I found out two of my favorite toy dealers Tinkerbee Toys N Treasures and Razor's Edge Collectibles were at the show. CGC had a booth for Slabbers to drop off their books. The Hobbit/Woman in Black movie franchises had an exhibition complete with a prize wheel. While supplies lasted anyone that spun the wheel was a winner and took home tshirts, iPhone cases, bags, and posters.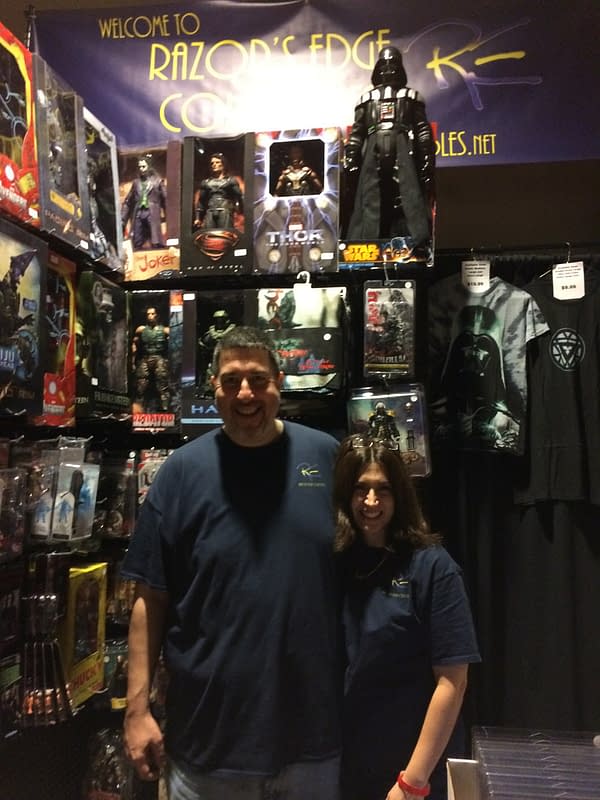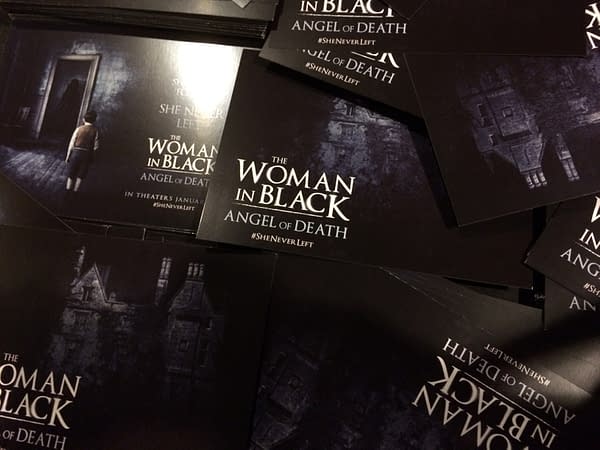 Winter Con had a good variety of comic artists and writers. Brandon Montclare and Amy Reeder had a fan friendly booth complete with all the Rocket Girl merchandise a fan could possible want. I felt the way they took the time to talk to attendees as people really would make me recommend visiting the writer/artist pair to all. The legendary Tom Defalco was present to meet and greet his many fans. Defalco is a true delight and I was honored to meet him. Rich Buckler and Sean Chen were among some of the other artists doing sketches at Winter Con. The team behind A Piggy's Tale: The Adventures of a Three Legged Super Pup were promoting their book and raising money for the Darwin Animal Doctors charity.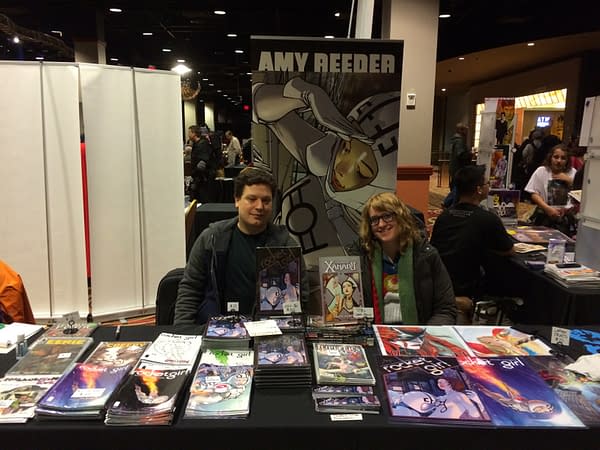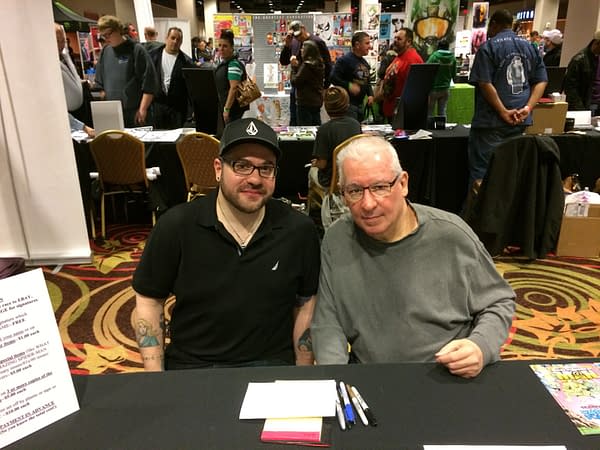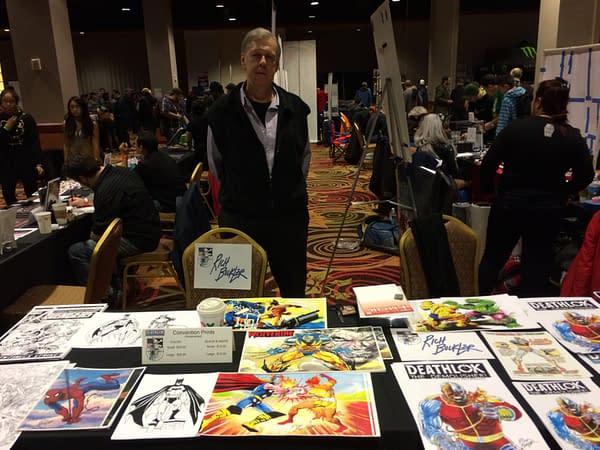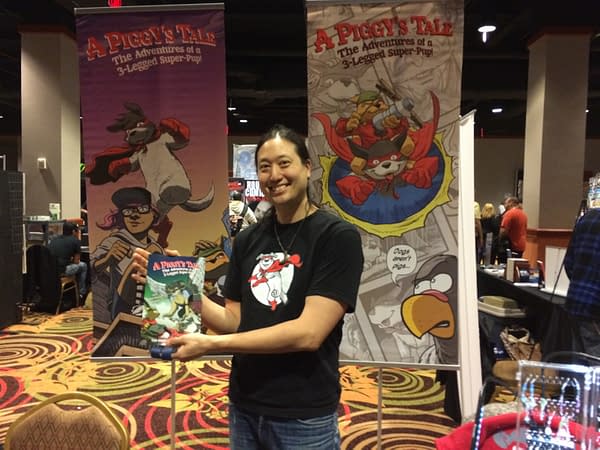 Cosplayer celebrities are the new black. Yaya Han was Winter Con's main attraction. The talented cosplayer was signing autographs for her many fans. Cosplay groups such as the Empire Saber Guild and the 501st Legion were working the room and the main stage. Entertainment was constant.
The big star of the show were the guests. One thing in common they had was their attendance at a new show in unlikely time and place really made Winter Con a win for Carbo and his team. I'm looking forward to the 2015 show that will probably be even bigger and badder.
Mike Carbo's next event New York Comic Book Marketplace will be on March 7, 2015 at the Penn Plaza Pavilion. Check out www.nycbm.com for more info.
Eternal Con will take place June 13th and 14th later this year. The Long Island con's event is www.eternalcon.com.
Check out what Tinkerbee Toys has to offer, please visit their facebook page: https://www.facebook.com/tinkerbeee.
If you would like to speak Geek with Brian, please email him at your.dog@gmail.com.