Retailers Upping Their Advance Reorders For DC Rebirth And Black Panther Across The Line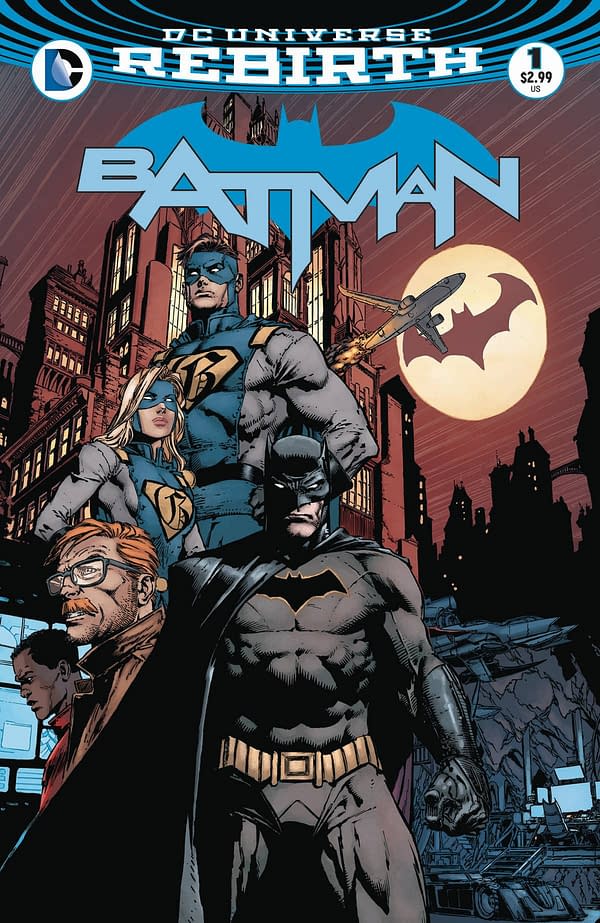 Greetings from the coal face of the direct comics market. Where retailers try to increase their orders of certain comics ahead of sale. Where supply and demand and most accurately reflected, where you can see which books are hot, where new orders are coming in and how retailers are reacting to new, unanticipated desire!
And it's Rebirth that is getting the majority of attention. And if you're not Rebirth or Black Panther you might as well go home… though there is a little attention for Star Wars, Scooby Doo and just a touch of Civil War II.
TOP 25 ADVANCE REORDER COMICS/GRAPHIC NOVELS/TPs
| | | |
| --- | --- | --- |
| Publication | Price | Publisher |
| BLACK PANTHER #2 RAHZZAH RUN JEWELS 2ND PTG VAR | $3.99 | MAR |
| BATMAN #1 | $2.99 | DC |
| AGENTS OF SHIELD TP VOL 01 COULSON PROTOCOLS | $17.99 | MAR |
| BLACK PANTHER #3 | $3.99 | MAR |
| BATMAN #1 VAR ED | $2.99 | DC |
| SUPERMAN #1 | $2.99 | DC |
| STAR WARS HAN SOLO #1 (OF 5) | $3.99 | MAR |
| TITANS REBIRTH #1 | $2.99 | DC |
| GREEN LANTERNS #1 | $2.99 | DC |
| SUPERMAN #1 VAR ED | $2.99 | DC |
| STAR WARS HAN SOLO #1 (OF 5) MILLENNIUM FALCON VAR | $3.99 | MAR |
| GREEN ARROW #1 | $2.99 | DC |
| PUNISHER #1 SHALVEY 2ND PTG VAR | $3.99 | MAR |
| STAR WARS #20 | $3.99 | MAR |
| GREEN ARROW #1 VAR ED | $2.99 | DC |
| SCOOBY APOCALYPSE #2 | $3.99 | DC |
| GREEN LANTERNS #1 VAR ED | $2.99 | DC |
| TITANS REBIRTH #1 VAR ED | $2.99 | DC |
| GWENPOOL #1 GURIHIRU 2ND PTG VAR | $4.99 | MAR |
| CIVIL WAR II X-MEN #1 (OF 4) | $3.99 | MAR |
| STAR WARS HAN SOLO #1 (OF 5) CHRISTOPHER ACTION FIGURE VAR | $3.99 | MAR |
| STAR WARS #20 CHRISTOPHER ACTION FIGURE VAR | $3.99 | MAR |
| WOLVERINE OLD MAN LOGAN TP VOL 01 BERZERKER | $16.99 | MAR |
| SCOOBY APOCALYPSE #2 VAR ED | $3.99 | DC |
| WONDER WOMAN BY GREG RUCKA TP VOL 01 | $29.99 | DC |
TOP 25 REORDER COMICS/GRAPHIC NOVELS/TPs
| | | |
| --- | --- | --- |
| Publication | Price | Publisher |
| CIVIL WAR TP | $24.99 | MAR |
| BATMAN THE KILLING JOKE SPECIAL ED HC | $17.99 | DC |
| PREACHER TP BOOK 01 (MR) | $19.99 | DC |
| BLACK PANTHER #1 STELFREEZE 2ND PTG VAR | $4.99 | MAR |
| BATMAN DARK KNIGHT RETURNS GALLERY ED HC | $175.00 | DC |
| WALKING DEAD COMPENDIUM TP VOL 01 (MR) | $59.99 | IMA |
| X-MEN AGE OF APOCALYPSE OMNIBUS COMPANION HC | $99.99 | MAR |
| SAGA TP VOL 01 (MR) | $9.99 | IMA |
| WOLVERINE OLD MAN LOGAN TP | $29.99 | MAR |
| WALKING DEAD COMPENDIUM TP VOL 03 (MR) | $59.99 | IMA |
| SAGA TP VOL 05 (MR) | $14.99 | IMA |
| BLACK PANTHER #2 | $3.99 | MAR |
| UNCANNY X-MEN OMNIBUS HC VOL 01 NEW PTG | $99.99 | MAR |
| GUARDIANS OF GALAXY BY ABNETT AND LANNING OMNIBUS HC | $100.00 | MAR |
| BATMAN TP VOL 01 THE COURT OF OWLS (N52) | $16.99 | DC |
| SERENITY HC VOL 01 THOSE LEFT BEHIND 2ND ED | $17.99 | DAR |
| BATMAN HUSH COMPLETE TP | $24.99 | DC |
| ACTION COMICS #52 (FINAL DAYS) | $3.99 | DC |
| INFINITY GAUNTLET TP | $24.99 | MAR |
| STAR WARS DARTH VADER TP VOL 01 VADER | $19.99 | MAR |
| WALKING DEAD TP VOL 01 DAYS GONE BYE | $14.99 | IMA |
| WALKING DEAD COMPENDIUM TP VOL 02 (MR) | $59.99 | IMA |
| IRON MAN BY KURT BUSIEK AND SEAN CHEN OMNIBUS HC | $125.00 | MAR |
| DC THE NEW FRONTIER DELUXE ED HC | $49.99 | DC |
| SAGA TP VOL 02 (MR) | $14.99 | IMA |