REVIEW: Batman #87 — "A Thrill Ride With Breathtaking Moments"
(DC Comics, creative team James Tynion the 4th, Guillem March, Tomeu Morey, Clayton Cowles)
Well! A squad of lethal professional killers are in Gotham for reasons the Bat is trying to decipher, and it makes for some impressive set pieces. Lucius Fox snarkily sits in the chair (much like his son does for the Batwoman TV series) and helps execute some really remarkable action sequences. Likewise, Deathstroke is on hand with a lot of really smart moves, but there are Gotham specific elements none of these master planners considered. The big bad may be too opaque for its own good, but this is a thrill ride with breathtaking moments. If the nature of the threat was a little more clear, to the reader if not to the dark knight detective, this might have made it home. RATING: HONORABLE MENTION.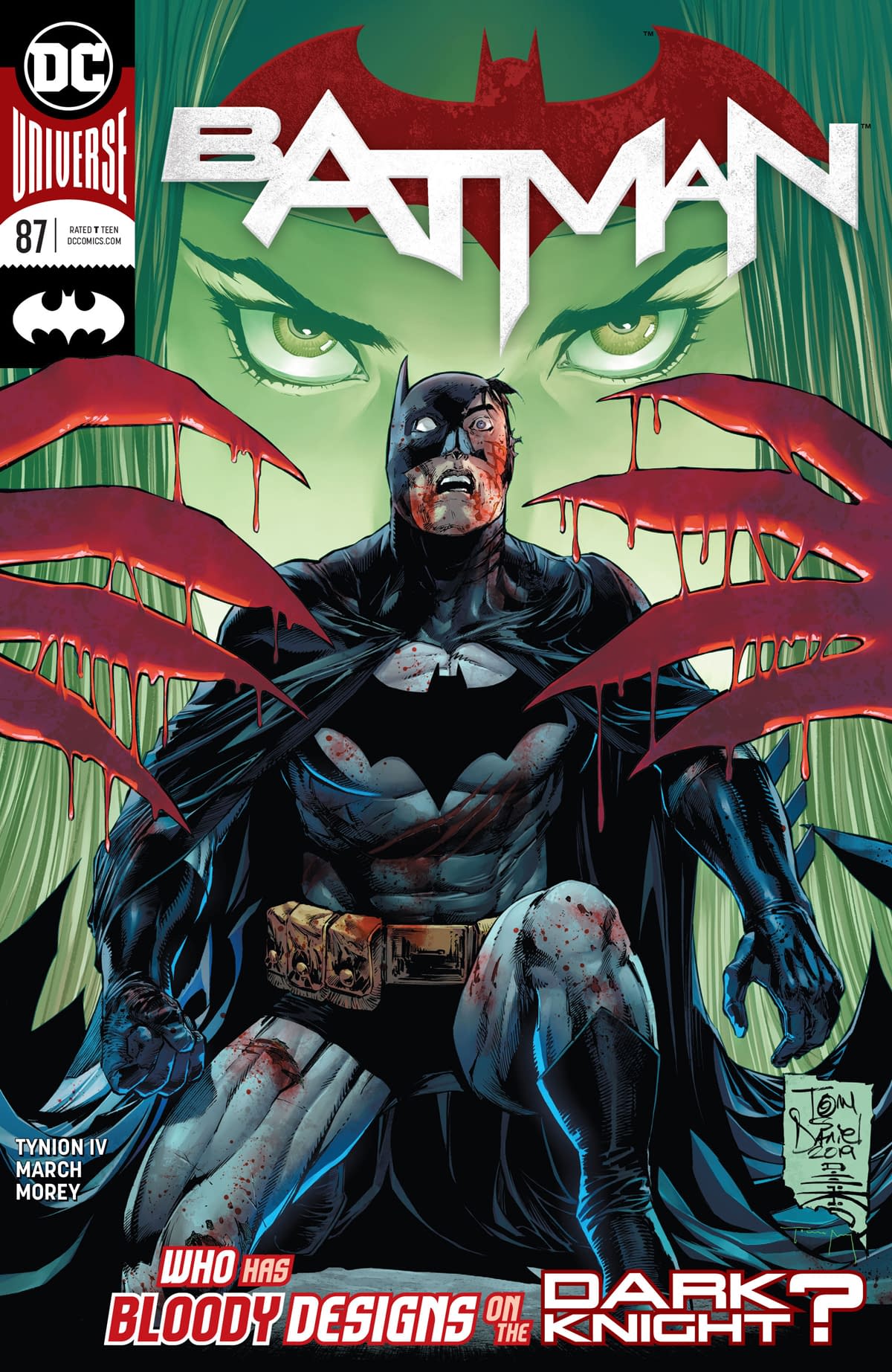 BATMAN #86
written by JAMES TYNION IV
art by TONY S. DANIEL and DANNY MIKI
It's a new day in Gotham City, but not the same old Batman. With Bane vanquished and one of his longtime allies gone, Batman has to start picking up the pieces and stepping up his game. Batman has a new plan for Gotham City, but he's not the only one. Deathstroke has returned as well, under a mysterious new contract that could change everything.
Beginning a whole new chapter in the life of the Dark Knight, the epic art team of Tony S. Daniel and Danny Miki are joined by new series writer James Tynion IV!