REVIEW: Going To The Chapel #4 — "As Finales Go, This One Is Impressive"
(Action Lab Entertainment, creative team: David Pepose, Gavin Guidry, Liz Kramer, Ariana Maher)
As finales go, this one is impressive as the robbery of a wedding does not conclude the way anyone expected. One day, if you're very lucky, this will be adapted into a feature film that will be as replayable as this series, which points out the major flaw: the periodical format did a disservice to this story. As a single original graphic novel or a feature film, the scant characterization of most of the characters could be corrected either with the breakneck pace or casting (Craig Robinson is literally made for the role of the Afro-ed member of the Bad Elvis Gang). With the contrived breaks of issues, the pacing is all off. There's a great moment with a wheelchair bound elder that is perfect if you don't have the long gap between issues where you have to remember why she's relevant. There are very high production values, from the scripting to the art to the coloring. It's just not made for this format, so the collected edition will likely be a hoot. RATING: HONORABLE MENTION.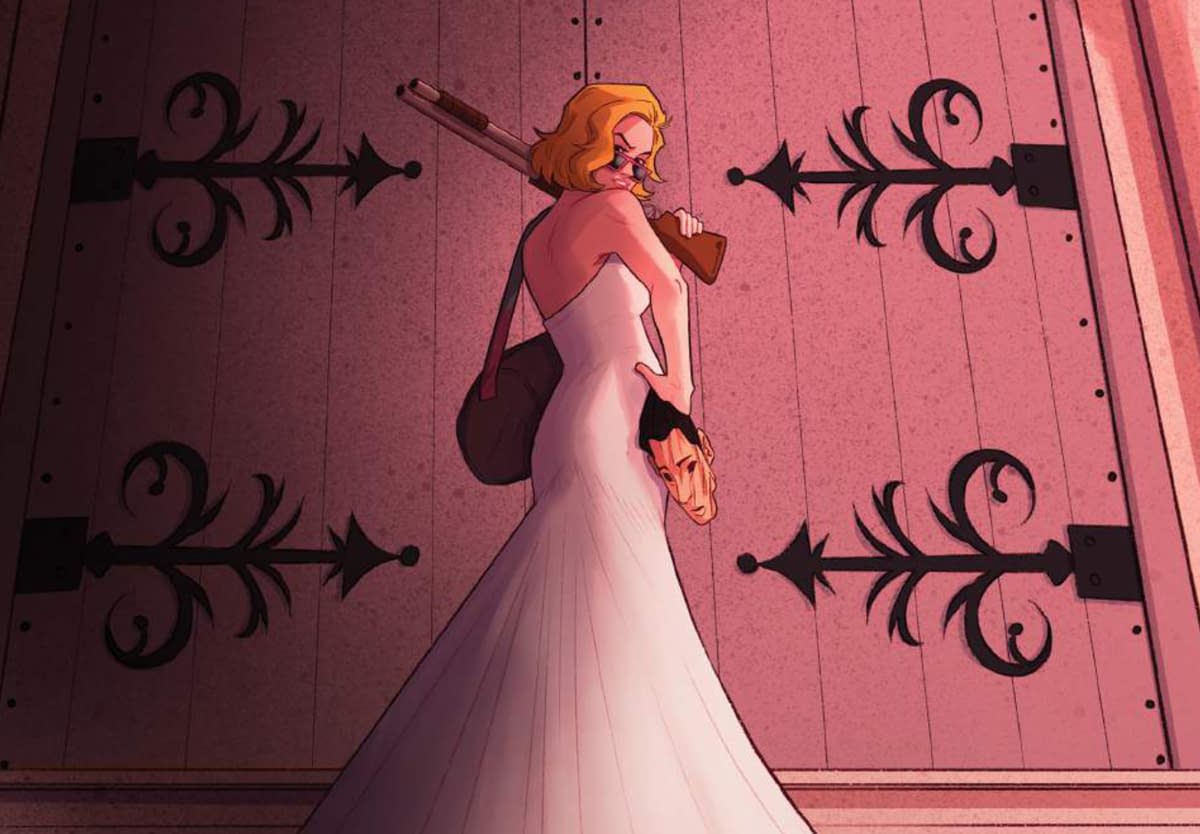 GOING TO THE CHAPEL #4
Writer(s): David Pepose
Artist Name(s): Gavin Guidry (Pencils), Liz Kramer (Colors)
Cover Artist(s): Johanna the Mad (Cover A), Maan House (Cover B), Gavin Guidry (Cover C)
It's time to bride or die! With the police about to storm the chapel, Emily must choose her allegiances and her own uncertain future. Can Emily face her fears of lifelong commitment, or will her anxieties be dashed by a runaway bullet? Find out here in this thrilling finale!
24 pgs./ T+ / FC $3.99