(Marvel Comics, creative team: Dan Slott, Christos Gage, Pete Woods, Joe Caramagna)
There are a lot of decisions in this book that may lead you to say, "wait, what?" Arno Stark, alas, is probably the Iron Man we deserve. He's rude, boorish, entitled, rich, unrestrained, motivated and in the purest definition of the word, racist. He has made his focus the regulation and often punishment of artificial intelligence, pursuing this mission with militant zeal. Opposing him is a kind of General Grevious structure (with all the implications intact) making an avowed enemy of humanity out of someone who, legitimately, kind of was always heading this way. With ho-hum action scenes and lots of rushed characterization, this book drifted away from adequacy without any true urgency or impetus, setting up a second class citizenship metaphor in a somewhat clunky way. There's nothing wrong with this book, per se, but the editorial decision to let this creative team literally mirror the 1980s plot points of the concept's origins. We get it. The year is 2020, and the idea of positing a "humans versus artificial intelligence" story that fulfills DeFalco and Trimpe's original story is catnip for the dangerously nostalgic comics mainstream, especially with the actual things happening around robots and AI. Sure. Would it be possible to do some kind of new spin on it, especially since this take on the "oppression" of a group based on their identity seems to lack teeth? Asking for a fandom. RATING: MEH.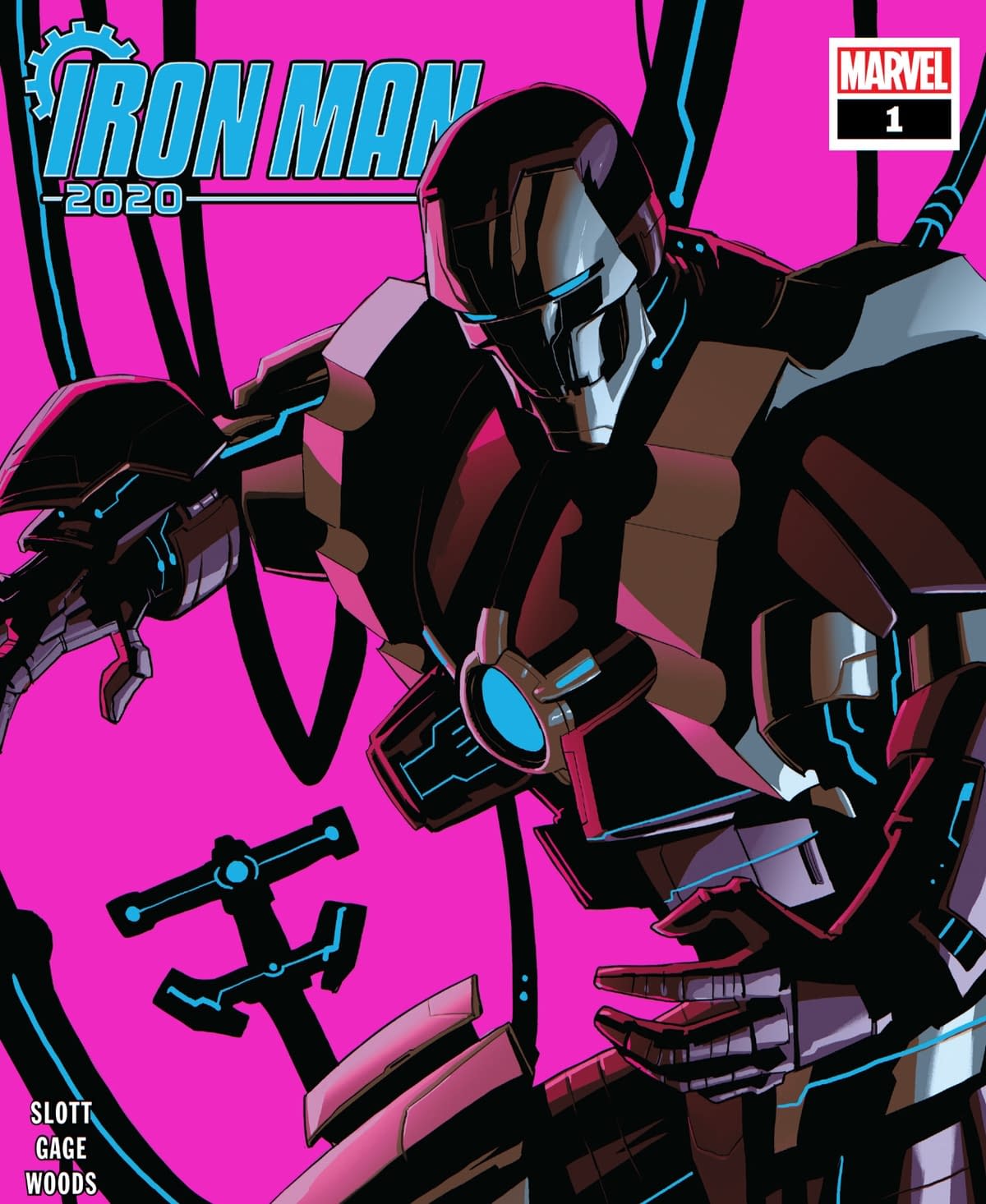 IRON MAN 2020 #1 (OF 6)
DAN SLOTT & CHRISTOS GAGE (W) • PETE WOODS (A/C)
• The future is now! Artificial Intelligences presents a clear and present danger to humanity and must be brought to heel!
• The Robot Rebellion battles for the establishment of robot rights!
• And Arno Stark IS Iron Man!
Enjoyed this article? Share it!