Posted in: Comics | Tagged: Comics, commission, entertainment, green goblin, john byrne, marvel, spider-man
---
Ripping On John Byrne
We recently looked at Eric Ladd's series of John Byrne commissions over the years, montages of Spider-Man villains. But one prominent villain was missing…
John Byrne wrote on The John Byrne Forum,
You may have noticed a paucity of commission pieces being posted lately. There's a reason. I've been stuck on one piece, unable to get myself into the right mood to finish it. "Pulling teeth" is an apt metaphor.

Here's the piece, a 20×30, as it sits on my board today, more than two weeks since I started it. One of Eric Ladd's villain montages. (Hence the apology.) A definite example of why I should ALWAYS listen to my inner voices. When Jim Warden first asked me to do this one, I declined. I have no interest in the Green Goblin. In fact, I would go so far as to say I actively dislikethe Green Goblin. I have long felt his elevation to being Spider-Man's "Number One Foe" was completely undeserved. That place belongs to Doctor Octopus!

Anyway, Jim would occasionally come back to this piece, asking if maybe I had changed my mind, and finally, about six months ago (maybe more) I relented. And then the thing sat festering in the back of my mind as I kept putting it off, and putting it off, and putting it off. . . .

So now, I give up! There are other commissions waiting on The List that I really WANT to do! If nothing else, this photo gives you a peek into my decidedly erratic way of "building" these pieces!

Sorry, Eric!!!
It's a bit of a Bullseye "Look What You Could Have Won" moment. Byrne elaborated on his manner of dealing with work he didn't think was up to his usual grade.
May habit, too, is to tear up work with which I am unsatisfied. Don't want it to get into circulation. (A few years back, I did a promotional piece for WONDER WOMAN that I ended up not liking at all. Instead of shredding it — manually — as was my usual habit, I gave it to one of the editors at DC. Next thing I knew, it was on posters, ads, even a cloisonné pin!!)

This piece is on heavyweight stock, so tearing is not an option.
Maybe not for John Byrne. But what about Eric Ladd?
[youtube]https://www.youtube.com/watch?v=WUicIQaK9Hs[/youtube]
Feel the pain…
---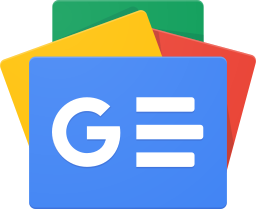 Stay up-to-date and support the site by following Bleeding Cool on Google News today!