Roger Langridge On Why Betty Boop Is Still Relevant
The most famous female cartoon star of all came back this year. All-new adventures of Betty Boop (with her pals Koko the Clown and Bimbo.) came to Dynamite Entertainment from award-winning writer Roger Langridge and artist Gisele Lagace. The cover art here is by the great Howard Chaykin.
Now those comics have been collected for Betty's fans in a new TPB edition. Below, writer Roger Langridge discusses his fascination with the animated character and his Five Top Reasons why Betty Boop is still relevant to modern comic book readers.
Roger Langridge:
My first encounter with Betty Boop, and with the work of the Fleischer studios generally, was in the early 1970s. New Zealand television was pretty bare-bones in those days – there was just one television channel when I was born, and the arrival of the imaginatively-titled "TV2" when I was about 7 years old was huge news for us kids, not least because they were dedicating a big chunk of the afternoon's programming to content specifically aimed at us. Now, because this was New Zealand, whose population was so small that the sheep literally outnumbered the people by a ratio of twenty to one, there was no money to spend on acquiring anything recent or popular from overseas; consequently, there was a fair amount of barrel-scraping, and for most of the 1970s we were watching shows that had been off-air elsewhere in the world for decades: The Cisco Kid, Top Cat, Atom Ant, Clutch Cargo, Superman (starring George Reeves), 1960s-vintage Felix the Cat, endless Flintstones reruns… even Doctor Who was about five years behind, so we were just getting the earliest adventures of the third Doctor, Jon Pertwee, when Tom Baker was already hurling jelly-babies at the Daleks in the UK. Moreover, TV2 seemed to be staffed by rank amateurs: shows were constantly over- or underrunning, last-minute replacements were commonplace, and the presenters seemed to be about twelve years old (though impossibly grown-up to my seven-year-old eyes).
It was during one of these unscheduled gaps that I first encountered Betty Boop. I must have been waiting to watch some other show; I don't remember catching the start of it, and the TV took about a minute to warm up in those days, so the sound appeared very slowly, and the picture even more so. But when it did eventually burst into life, I found myself in the middle of – what? There were cartoon characters, but they were totally unlike the stiff cardboard cut-outs of Top Cat or The Flintstones. These ones actually moved! The entire screen was jumping with energy and life. And what characters! These weren't the streamlined, angular designs of Hanna-Barbera. These were weird fever-dreams. A stilt-legged ghost! Cab Calloway singing "St. James Infirmary Blues"! A snake-like dragon that turned inside-out, so its ribs were on the outside of its body! The sound seemed to be coming from far, far away, the early talking-picture technology making the music seem as if you were listening to it through a pipe (which I suppose I was; a pipe from 1933 to the present day). There were skeletons and dwarves and anthropomorphic dogs and a clown and it all seemed to be taking place in a cave… What the heck was this?
What it was, I found out in later years, was "Betty Boop in Snow-White", an acknowledged masterpiece of early sound cartoons. It was quite the introduction. Although credited to director Dave Fleischer, it was chiefly a labor of love produced by animator Roland Crandall, who was allowed to spend six months making it, apparently as a reward for his years of service to the studio. This and a handful of other Fleischer cartoons, such as "Bimbo's Initiation" (featuring an early Betty Boop appearance), give us a window into a realm where cute cartoons bump up against delirium tremens-inspired nightmare visions. It's an intoxicating combination.
So that was my introduction to Betty Boop, and should give you some idea why I jumped at the chance to work on the character when Dynamite offered me the job. But suppose you're not a cartoon history fan like me? What (I hear you cry) could possibly be relevant about Betty Boop today?
Glad you asked.
1. Betty Boop could be argued to be a feminist icon. (Bear with me here.) Yes, okay, she was created by a bunch of men to be their ideal of a sexy woman, but it speaks well of her creators that their idea of a sexy woman was not one who was compliant, or unintelligent, but one who was fiercely independent and wasn't afraid to tell the various wolves and bullies she encountered exactly what she thought of them, forcefully and articulately. She is frequently shown fighting off sexual harassment of various kinds and (strikingly for the time) almost never requires a strong male character to rescue her, being perfectly capable of taking care of herself. She owns her sexuality completely.
2. The Fleischer characters inhabited the kind of nightmarish surreal world now owned by the likes of David Lynch. A list of elements from "Betty Boop in Snow-White" could have come straight out of Twin Peaks: dwarves, a singing clown, a conversation with a strange face in a mirror, a pretty girl in a glass coffin… for all their period flavour, the Fleischer's cartoons were timelessly weird.
3. There's an old saw that the current generation always think they're the ones who invented sex and drugs and music that gets your blood pumping while their parents and grandparents smile indulgently, telling them, "Of course you did." Well, Betty Boop was there before any of us. She inhabits a world filled with hot jazz, short skirts, garters, gin joints and speakeasies (all the more daring when you consider that, at the time, alcohol was as illegal as cocaine is today). Betty Boop was arguably one of the earliest portrayals on screen of a rebellious teenager – certainly the first in cartoons.
4. The music is amazing! In a comic, of course, that's quite hard to get across (although I've tried my best), but those Cab Calloway numbers, just dropped in there irrespective of any plot considerations, are already pretty great. Added to the Fleischer's fevered visions, they're utterly compelling.
5. The world of the Fleischers has provided imaginative fuel for many of the most unique and acclaimed cartoonists of our time – Kim Deitch, Jim Woodring, Al Columbia and more. An understanding of their inspirations can only enhance one's appreciation of those artists – living artists, who are working right now and speaking to a modern audience.
As indeed, I hope, are illustrator Gisèle Lagacé and I, with this new collection of our Betty Boop comics.
---
---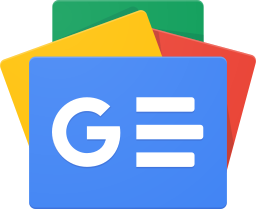 Stay up-to-date and support the site by following Bleeding Cool on Google News today!