Royals #11 Review: Last Stand Against The Progenitors
The Last Inhuman and the Accuser have awoken the Moon King in time for the Progenitors to arrive. It appears that doomsday has arrived at last for the two ancient beings.
In the present, the Inhuman Royals have narrowly escaped death at the hands of the Progenitors. Crystal is wounded, but Maximus the Mad and Flint are able to lead the Royals to the Prima Materia, the crystals from which Terrigen was derived. However, the Progenitors will not allow the Inhumans to abscond with these powerful crystals so easily, and it will be an intense fight to escape with the Prima Materia. Royals #11 continues to deliver on the bold promises made at the beginning of the series. We have come face-to-face with the robotic gods responsible for the Kree and, by extension, the Inhumans. They are towering and bizarre beings with a farm of worlds. The Inhuman Royals must fight through them to access the means of saving their race.
The comic also gives us a long look inside the mind of Swain, whom has been largely forced to the background throughout this series.
The finale is dramatic, with tough decisions being made by the crew and an epic final battle before the closing. Kevin Libranda takes the intro sequence, and it looks quite good. The characters are highly detailed, and everything is aptly dramatic. Javier Rodriguez takes the rest of the comic, and there is an appealing simplicity in the style. It is a good mixture of classic comics sensibilities with newer art stylings. It's an appealing aesthetic. He also makes the Progenitors look bizarre yet distinct. Mix this with the dazzling color work of Jordie Bellaire and Jose Vilarrubia, and you have a good-looking comic with an effective aesthetic.
Royals is really coming into its own with these past few issues. #11 is a solid read with high stakes and an intriguing plotline. This one definitely earns a recommendation. Give it a read.
---
---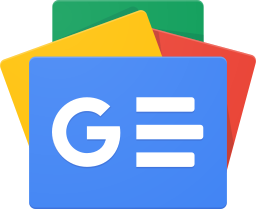 Stay up-to-date and support the site by following Bleeding Cool on Google News today!