Posted in: Comics, Marvel Comics | Tagged: adi granov, axel alonso, cb cebulski, Comics, David LaFuente, Editor-in-Chief, EIC, entertainment, HRL, marvel, Marvel Comics, Matteo Scalera, Paul Azacata, phil noto, rob guillory, Sana Takeda, sara pichelli, Skottie Young, steve mcniven, Val De Landro
---
SCOOP: C.B. Cebulski Is The New Editor-In-Chief Of Marvel Comics
According to well-placed industry sources who have spoken to Bleeding Cool, C.B. Cebulski has just been made the new Editor-In-Chief of Marvel Comics.
Regular readers of Bleeding Cool will know C.B. Cebulski well. Working for Marvel Comics since the early noughties, he was best known as the Talent Liason — the Marvel manager who would travel the world finding comic book artists at the top of their game in their respective countries and bring them to the motherland, as well as finding brand-new raw talent and hooking them up with the right people. The likes of Skottie Young, David Lafuente, Rob Guillory, Matteo Scalera, Sana Takeda, Paul Azacata, Adi Granov, Sara Pichelli, Phil Noto, Steve McNiven, and Val De Landro were amongst his finds. He rose to the position of Senior Vice President at the comic publisher before being the Marvel Man at Disney in China, where he worked for the past few years, expanding the brand into the most populated country on Earth. And now he has returned to replicate that success right here. At this moment, C.B. Cebulski is still in China, but we hear that he will be coming home to New York to take up the position in the next couple of weeks.
It is no secret that Marvel has been losing creators of late, primarily to creator-owned deals at Image Comics and to exclusive lockdowns at DC Comics (with a few grabbed along the way by Valiant). If Marvel Comics was ever going to bring people back — and turn new creators into big-name Marvel stars — it needed someone like C.B.
And now they have him replacing current editor-in-chief Axel Alonso, who has filled the role for almost seven years.
No slouch as a comic book creator either, Cebulski's background working at Central Park Media before Marvel saw him picked out as perfect to work on the Marvel Mangaverse line, followed by writing the Marvel Fairytales comics, Loners, and Inferno II sticking out most prominently, and he edited and put together the sleeper hit Runaways. But he also had a number of creator-owned comics at Image, while he was working at Marvel, including Drain and Wonderlost.
Although this story was as well sourced as most Bleeding Cool stories are, C.B. Cebulski being made editor-in-chief of Marvel Comics was still just gossip. But since C.B. and I go way back, I thought I'd ask, if only so I could get the "no comment". Instead, he told me:
"You have ears everywhere, eh, Rich? While I can't go into specifics, I can confirm for you that yes, I have accepted the position of Editor-in-Chief at Marvel."
I couldn't let it stop at that. This is Marvel; I needed some kind of clichéd sentimentality in the Stan Lee tradition to get what this meant to him:
"I've been AT Marvel for 15 years now, but I've been WITH Marvel for 40

I live and breathe our characters and stories. Cut me and I don't bleed red, I bleed Marvel red."
Marvel Comics seems to have had a lot of issues of late, so I asked if he'd done a lot of bleeding recently:
"Not much bleeding, but I see a lot less sleeping in my future. I've had a lot of jobs in comics over the years, but first and foremost, I'm a fan, as anyone who know me will attest. You can find me at my LCS every Wednesday. And it's with the fans in mind… and heart… that I'm going to do my best to live up to the Marvel legacy by creating the best comics we can with the best editors and talent in this industry."
Here's the thing: with anyone else, that would sound like the usual spin. With C.B., I know he means it. And given his relationship with creators who love him so, I can't think of anyone better suited to that task.
This will need a lot of unpacking, I am sure. But for now, C.B.? Congratulations. DC? The game is on. This is where everything changes for Marvel publishing.
---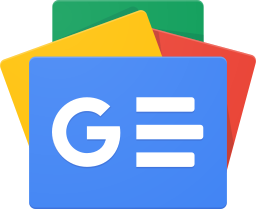 Stay up-to-date and support the site by following Bleeding Cool on Google News today!