Seven Secrets #10 Review: Bold Storytelling
Taking a big swing with bold storytelling and intimate ideas, this blockbuster series from the minds of rising stars Tom Taylor and Daniele Di Nicuolo takes another bold step with a big issue to move all the players into new positions. To see that and a (somewhat) new player stepping onto the board makes Seven Secrets #10 a surefire delight.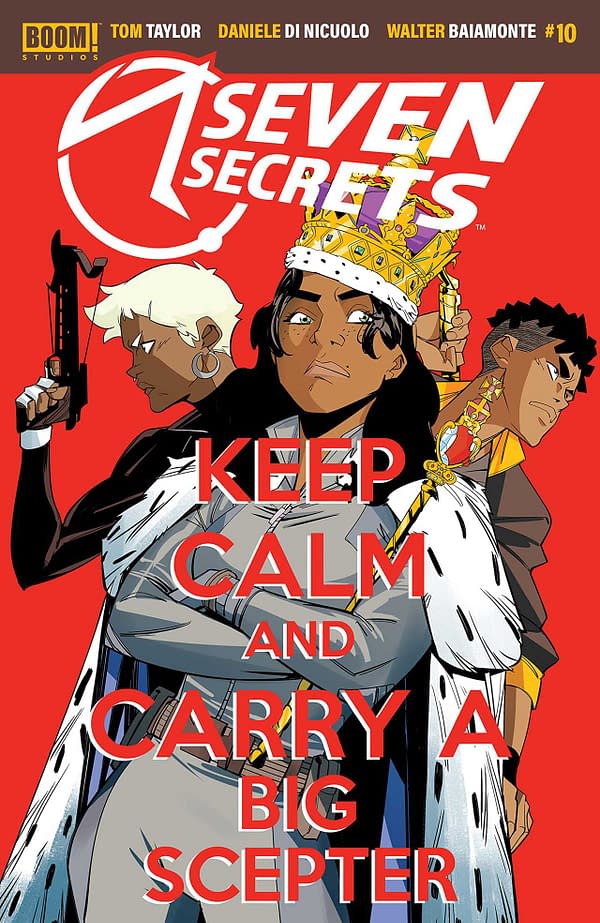 Seven cases holding seven secrets guarded by fourteen people and supported by a larger network, all under siege by forces they themselves spawned. That means dividing to conquer and a heist that would make Nicolas Cage proud. This script by Tom Taylor works hard to make moments of tension as some of the characters here struggle with their new reality (the realization about the first secret was very fun). Likewise, the artwork from Daniele Di Nicuolo makes a London-based caper a thrilling sequence of suspense and furtive glances.
It's hard to discuss this book in great detail as many of the truly fun elements of it are spoilers. The big new character has been seen before but is so much more fun than anyone has a right to be. Caspar, the arguable perspective character, continues to let supporting characters shine as he makes key gestures and statements from the periphery, which doesn't feel like a mistake but seems like a calculation. The eyes, especially, are where this issue speaks of surprise and determination and hurt, speak volumes in every panel and this work is very enjoyable.
This series has yet to make a serious misstep, and it's not getting started now. RATING: BUY.
Seven Secrets #10
By Tom Taylor, Daniele Di Nicuolo
Will Amon be able to capitalize on the Order's fragility to destroy it once and for all? Still reeling from their losses, the Keepers must come together for a momentous decision one that will leave Casper at a difficult crossroads. If Amon and the Seekers strike in this moment, they may be able to capture all the remaining secrets, and with it wipe out the Order.
---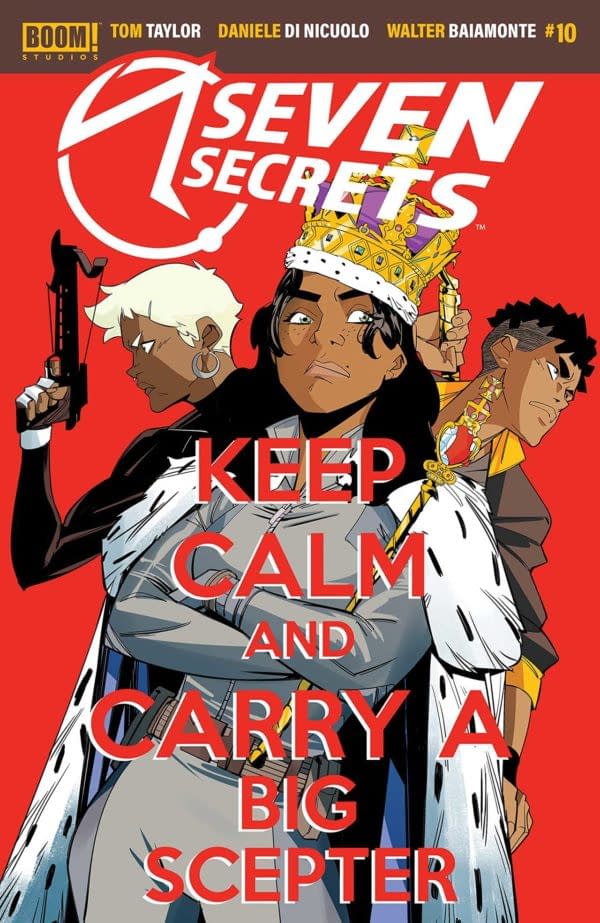 ---
Time to head to London for a caper that defies credulity as trust is in short supply as secrets become so much harder to hold.
Credits
---
Editors
Dafna Pleban, Gwen Waller