Shadowman #5 [Late] Review: Fighting for Freedom and Love
[rwp-review-recap id="0"]
Shadowman continues his journey through the Boniface family history, this time landing in the body of the first Shadowman, Marius Boniface. Marius lived in the late 19th Century. We join him when a hunting party arrives on his property looking for a worker who ran from their mining operation. Marius denies knowing where the worker is, but he is secretly hiding him beneath his cabin. After the hunting party leaves, the miner, knowing Marius is Shadowman, begs him to shut down the mine. Marius at first denies his request, but he learns something about the mine which gives him a change of heart.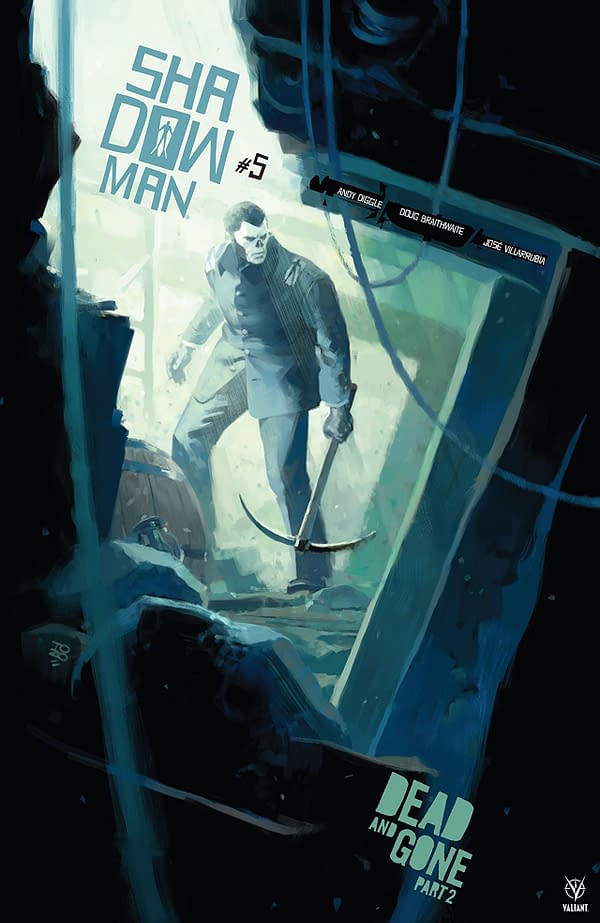 Shadowman #5 is among the best issues of the series so far. It marries the book's formula to a short but solid Western tale. It brings revenge, justice, and lost love into the mixture.
It has a nice flow too, going from that opening encounter to a series of confrontations that adequately build the animosity between Marius and the men who own the mine.
There are some details left unexplained that may be apparent to the more seasoned Shadowman fan. Unfortunately, I'm just a fledgling and am unsure of the history of some of Valiant's characters.
Doug Braithwaite delivers some incredible artwork to this comic, giving stunning detail, personality, and expression to the world of this comic. There is a lot of subtlety hidden in the detailing, and the Shadowman himself looks as awesome as ever, especially in a Union soldier uniform. Jose Villarrubia provides the color work, and he gives a well-balanced palette to the photorealistic world constructed by Braithwaite.
Shadowman #5 is a damn good comic that throws Jack further back through his own family lineage to observe the Shadow Loa throughout the centuries. The pacing, flow, and dialogue are all rock-solid, and the artwork is phenomenal. This one comes with a recommendation. Give it a read.
[rwp-review-ratings id="0"]
[rwp-review-form id="0"]