Socialist Circus Performers And Evil Warlocks – A&A #6 Is Silly Fun
Tomorrow sees the release of A&A: The Adventures of Archer & Armstrong #6 by Rafer Roberts and Mike Norton. This is the first part of the new Next Stop: Clowntown arc and I just finished reading it… and damn its silly fun.
Our two heroes are on the road, heading to find Andromeda… Armstrong's wife that he forgot about for 3,000 years while Archer tries to keep in contact with his new girlfriend, Faith. Even though they know where they are going, they seem to be diverting whenever possible. Maybe Armstrong has some issues about seeing his wife again. They make stops at diners and roadside attractions like the world largest ball of ear wax. But this all leads them to a circus filled with socialism propagandists. Oh, and all the performers look like Armstrong.
Not much action, but a lot of humor and that works well. The mix between the two leads is wonderful and it's a pretty good jumping on point for new readers. Everything is pretty much caught up for you except whatever is going on with Sister Superior Mary-Maria… but I'm sure we'll get back to that later in the series.
There is also a brief backup story featuring Davey the Mackerel and a bag making warlock filled with evil machinations… the warlock, not the bags.
A&A: The Adventures of Archer & Armstrong #6 is a lot of fun and just enough mystery to make me want to more.
---
---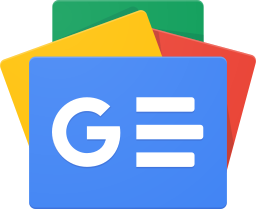 Stay up-to-date and support the site by following Bleeding Cool on Google News today!