Next week, Marvel Comics will release a facsimile edition of X-Factor #87, 1993's start to a bold new era of X-Factor following the X-Cutioner's Song crossover event, by Peter David and Joe Quesada. And while we appreciate the idea of facsimile editions in general, our favorite part is getting a good look at the old school comic book ads in their restored glory.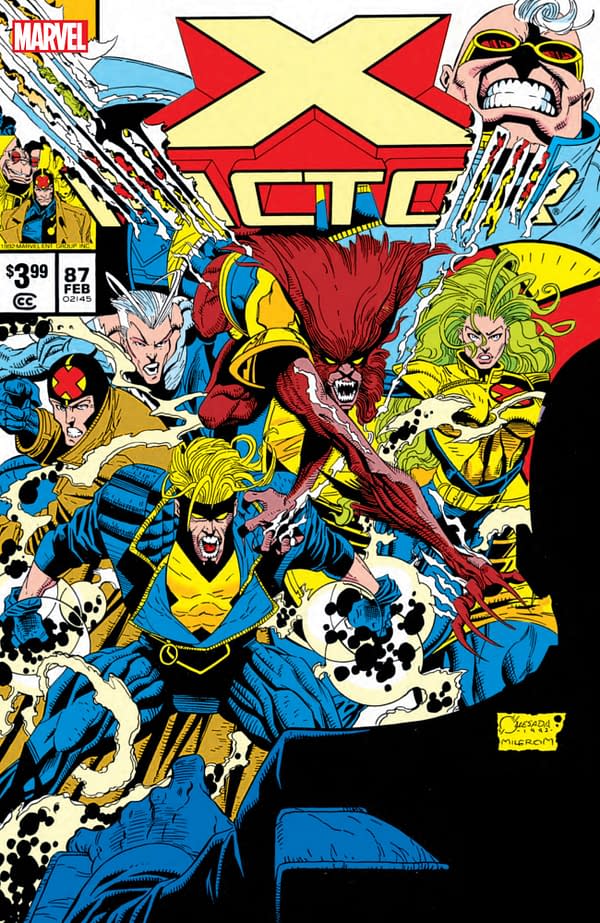 Like this one for Fleer Basketball cards. Remember, the 90s were the height of speculator mania, not just for comics, but for an endless array of collectible trading cards as well.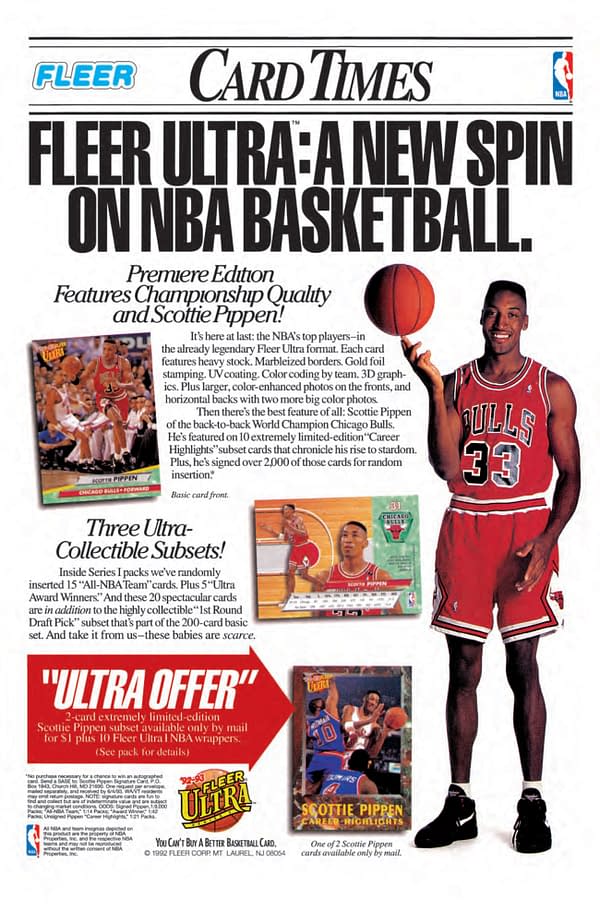 Oh, and yeah, there's comics too, starting with a little Ren and Stimpy homage…
As Rahne recounts her dreams in therapy.
And finally, back to the food stuff. An ad for the Super Nintendo game Chuck Rock.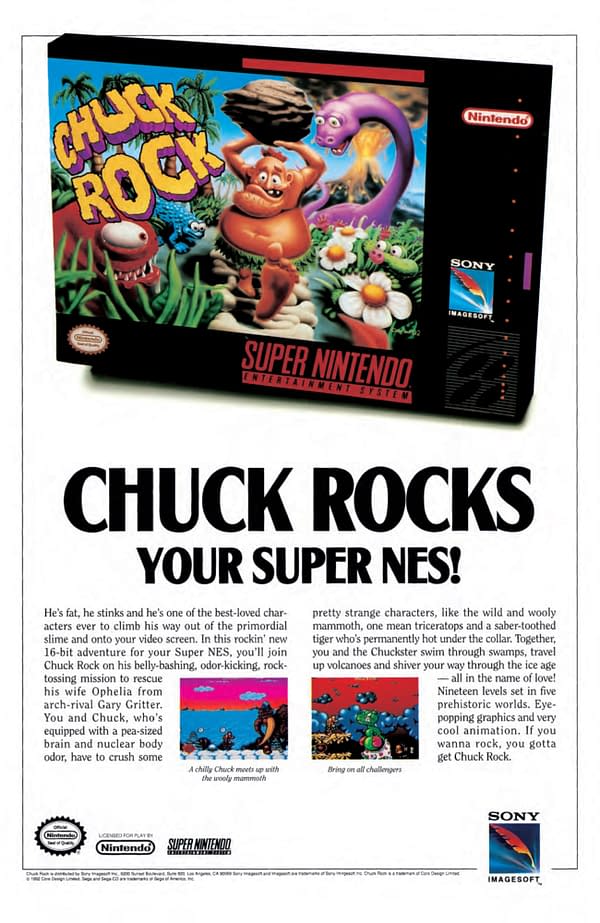 More can be found when X-Factor #87 facsimile edition hits stores next Wednesday.
X-FACTOR #87 FACSIMILE EDITION
JUN190998
(W) Peter David (A/CA) Joe Quesada
Get inside the heads of one of the most uncanny mutant teams of all in an acclaimed classic from the stellar creative team of Peter David and Joe Quesada! Havok, Polaris, Quicksilver, Wolfsbane, Multiple Man and Strong Guy – plus X-Factor's government liaison, Val Cooper – are all under "X-amination" by super hero psychiatrist Doc Samson! And the revelations are hilarious, heartbreaking and character-defining! Learn how frustrating it is for the super-fast Pietro Maximoff to live in a normal-paced world! Discover Guido Carosella's hidden pain! Explore Alex Summers' insecurities! And join Rahne Sinclair in confronting her deepest feelings! Plus: More secrets from the psychiatric couch! It's one of the all-time great Marvel comic books, boldly re-presented in its original form, ads and all! Reprinting X-FACTOR (1986) #87.
Rated T
In Shops: Aug 14, 2019
SRP: $3.99
Enjoyed this article? Share it!