Spider-Man & The X-Men – Respectfully, We Informed You Of This At A Previous Juncture You may recall that in June, we reported,
I've been told that as well as a number of Fallen Son-style tie-in titles to follow The Death Of Wolverine, that the Wolverine & The X-Men comic will follow a similar pattern to the DC title Batman And Robin after Robin died.

And the first arc will be called Spider-Man & The X-Men, as Wolverine leaves the headmastership of the school to the rather non-mutant Peter Parker…..

Well, he has been a teacher. Just not a teacher of wannabe X-Men before.
And now, ex-Marvel's James Viscardi's website ComicBook.com has reported the news
Spider-Man will take over as the title lead in what's currently Wolverine and the X-Men in December, ComicBook.com learned. The series will be written by Elliott Kalan, head writer for The Daily Show, and feature art by Marco Failla.

Given the job as a last request from Wolverine and tasked with a mission so secret, Spider-Man can't even tell the other people at the School, America's favorite non-mutant superhero isn't exactly ingratiating himself into the community at his new place of work.
That's Elliott Kalan, the man who predicted Axis...
SPIDER-MAN & THE X-MEN #1
ELLIOTT KALAN (W) * MARCO FAILLA (A)
Cover by NICK BRADSHAW
Variant Cover by BENGAL

Meet the Jean Grey Academy's new guidance counselor: Spider-Man!
• What's a non-mutant doing at a school for mutants? What secret suspicion has fueled the formation of his
special student class?
• And because you demanded it! Sauron and Stegron the Dinosaur Man! The villain team 65 million years in the
making! You didn't demand it? Well somebody did.
Jason Latour has written,
So I guess the news is out that I'm leaving WOLVERINE & THE X-MEN just prior to the end of the series itself. My last issue being #11.

Thanks to everyone who supported the effort. It was a great learning experience & childhood dream come true, that you made worthwhile.

For now I'll be focusing on giving SOUTHERN BASTARDS my all & prepping my next Marvel writing gig. Both of which are REALLY awesome ways to spend my time .One door closes, a sweet tea jug makes another by running through a wall. At the end of the day I have a pretty great damn job, y'all.
So… can we expect the rest of the rumour to come true? That Spider-Man will be there for an arc and then replaced by another?
---
---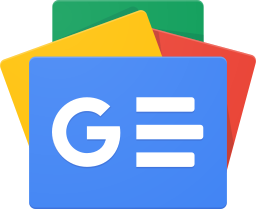 Stay up-to-date and support the site by following Bleeding Cool on Google News today!