Geppi Family Enterprises (GFE), the parent entity of Diamond Comic Distributors, Alliance Games Distributors, and other Stephen A. Geppi-owned companies,has announced a number of structural and leadership-level changes intended to help support the company's efforts to expand into new product lines and markets to raise sales and profitability for the companies.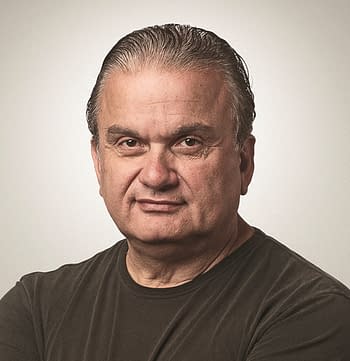 Formed in 2015, GFE was created to encompass all the companies owned by Diamond Comic Distributors' Founder and President & CEO, Steve Geppi. The holding entity is comprised of a dozen companies, among them Diamond Comic Distributors, Alliance Game Distributors, Diamond Select Toys, Baltimore Magazine, Hake's Auctions, Diamond International Galleries, and Gemstone Publishing.
GFE has updated its current leadership structure to add an Office of The Chairman, comprised of Geppi as Chairman and CEO, current GFE Executive Representative, Joe Foss, who will serve as Vice Chairman, and Stan Heidmann, (right) who will join the team as President.
Prior to joining GFE, Heidmann was Finance Division Executive – Revenue Management at PepsiCo, where he led their distribution, revenues and finance teams for the Mid-Atlantic region.
In addition, Geppi also announced that he will be establishing an Advisory Board for the Geppi Family Enterprises level. The board is intended to be comprised of accomplished executives from a variety of different industries, including the comic book industry.
And, in for a penny, in for a pound, Geppi also announced that both Diamond and Alliance Game Distributors are entering a new banking relationship with JP Morgan Chase, one of the largest and most prestigious banks in the world. The new credit facility will support Diamond and Alliance's efforts to expand, create new products, and raise profitability.
"I just turned 69 this past January," said Geppi. "This is an age when most people begin to slow down. However, my health is good, and I'm as energized as ever. I'm very optimistic about the future and believe these changes will make us a much stronger, more vibrant and exciting organization in the years ahead."
Enjoyed this article? Share it!