Posted in: Comics | Tagged: Comics, entertainment, kickstarter, stillborn, zombie
---
Stillborn: The First Zombie Stillborn: The First Zombie comic book creators Hunter S. Zombie & Phillip K. launch Kickstarter Project, July 4th – Aug. 3rd, 2014.
Indie comic book, Stillborn: The First Zombie, follows the most primary member of the undead, a monster that can think, speak and command those that he has infected, a Master of the Dead. Stillborn's first TPB, The Trap, follows a group of construction workers into an old house where they are brutally killed by a ravenous undead monster. As they struggle to survive, they discover a violent history that brought this creature to life and that this monster is more than just a flesh-eating beast, but a cunning and intelligent killer. Stillborn gives the reader a front row seat for the dawn of the apocalypse and will show a world where everything is infected. What happens when there are no humans left on Earth and only the dead remain? This story has the answers.
In this story, the heroes die and the monsters reign over the world.
In this story, the zombies win. Currently, Stillborn creators Hunter S. Zombie & Phillip K. are running a Kickstarter campaign to meet current demand and grow their fan base of readers.
The comic started back in August 2012, appearing in just one hole-in-the-wall comic shop, Awesome Comics in Dallas, TX. From there, Stillborn would go into various shops around the country including Jay & Silent Bob's Secret Stash in New Jersey.
As the demand grew, so did the workload and the creators would begin appearing at comic conventions, selling online at places like IndyPlanet.com, Kindle and Amazon, while having to market and promote every new issue that they could crank out. Even with all this, Stillborn was barely making any money, and couldn't keep up with the demand of the comic shops. They both knew that they needed a boost to keep things going.
Struggling is nothing new to indie comic artists and Stillborn had difficulties from the start.
Writer and blogger, Hunter S. Zombie had originally paired with an artist that had to suddenly leave the project. "He got a paying gig," explains writer Hunter S. Zombie. "There was no guarantee that Stillborn would go anywhere and the guy needed to pay the rent."
Phillip K. was only drawing backgrounds, using photo references as he didn't know how to draw.
"I had just learned spheres, cubes and cylinders," said artist Phillip K. "So when this happened, I was pushed to go farther than I ever had. When see guys like Todd McFarlane and Jim Lee on the shelf, it's enough intimidation to make a new guy give up from the start." Thanks to Hunter, Phillip got the push he needed, as well as a reminder that all great art came from people that did not care what others thought. Characters such as The Fantastic Four, The Watchmen and Superman would have never been placed on printed paper had it not been for their creators doing what they wanted, regardless of what the comic business was telling them.
With a rough film script, a novella, an undead writer and an artist that could barely draw, Stillborn was created and pushed into the world of zombie fans to see if it could hold its own.
And it did.
When issues started selling out online and in stores, Phillip and Hunter knew that others saw what they saw. Speaking with fans at conventions only cemented the belief that there was an audience that wanted another great monster.
With the help of Kickstarter, the creators of Stillborn plan to take things a step further by bringing their fans together to help them get to the next step. Without a major publisher to back them up, Stillborn looks to their readers just as other comic artists have done.
"We followed the advice of people who had been successful on Kickstarter," said Phillip K. "We made reasonable goals, a good video, great rewards packages and just started telling everyone we knew with every outlet we had."
Currently, Stillborn has reached half its goal and is working hard to gain the rest. You can preview the comic at the website, check out interviews and get deeper into the darkness of Stillborn by viewing the project on Kickstarter.com.
Links:
www.stillbornthefirstzombie.com/
www.phillipkzombie.wordpress.com/
http://PhillipK.indyplanet.com/
---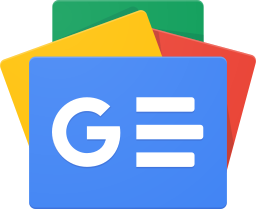 Stay up-to-date and support the site by following Bleeding Cool on Google News today!