Dark Horse Comics has announced another collaboration with Microsoft and Mojang AB to produce a new anthology set in the world of popular video game Minecraft, the latest in the publisher's "get as much as we can out of these licenses before somebody else steals them from us" initiative. A new 88-age anthology, Minecraft: Stories from the Overworld, is set for release in October. The book will feature creators such as Hope Larson, Kevin Panetta, Rafer Roberts, Ryan North, Meredith Gran, Jenn St-Onge, Stephen McCranie, and more. Check out the press release below for more details.
MILWAUKIE, Ore., (March 12, 2019)—From blocks to panels, Minecraft returns to comics in this wonderful new anthology collection, Minecraft: Stories from the Overworld! Dark Horse, Mojang AB, and Microsoft are proud to reveal the newest addition in their publishing partnership with more stories to come!

With tales of Witch and Pillager rivals finding common ground, a heartless griefer who bit off more than they could chew, and valiant heroes new (or not!) to the Overworld, Minecraft: Stories from the Overworld tells tales that span the world of the beloved game. Featuring stories from star writers Hope Larson (Batgirl), Kevin Panetta (Zodiac Starforce, Bloom), Rafer Roberts (Modern Fantasy, Grumble), and Ryan North (The Unbeatable Squirrel Girl) and exciting artists Meredith Gran (Octopus Pie), Jenn St-Onge (Nancy Drew), Stephen McCranie (Space Boy) and more, this collection brings together stories from all Realms, leaving no block unturned!

Minecraft: Stories from the Overworld is set to go on sale October 15, 2019, and is available for pre-order at Amazon and your local comic shop. This 88-page anthology retails for $14.99. But the Minecraft community doesn't have to wait until October to visit the Overworld! Dark Horse, Mojang AB, and Microsoft will also release a Free Comic Book Day offering with a Minecraft story on May 4, 2019. On June 4, 2019, the partners will release Minecraft Volume One by Sfé R. Monster, Sarah Graley, and John J. Hill.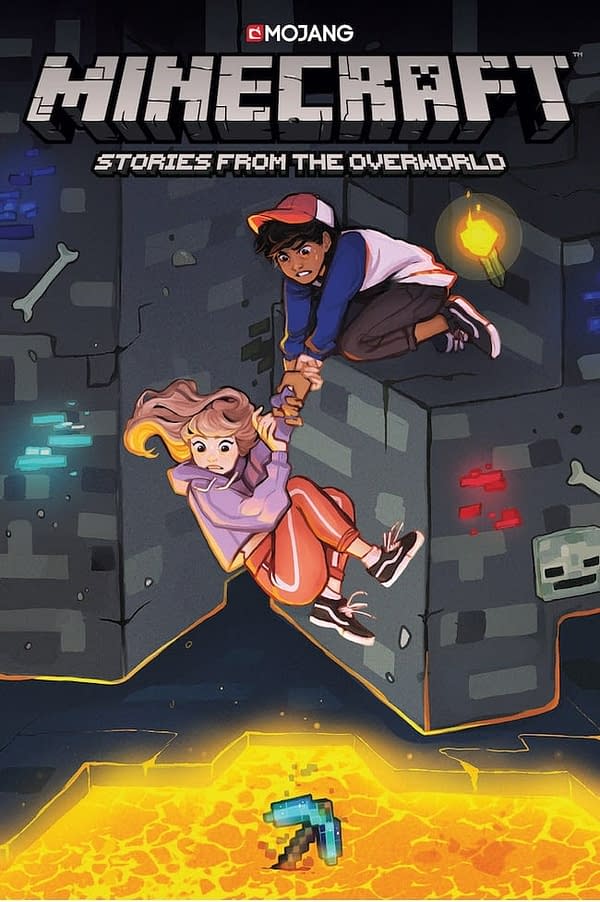 Enjoyed this article? Share it!