Posted in: Comics | Tagged: ales kot, Comics, dc comics, suicide squad
---
Suicide Squad #20 – Sharks, Soldiers, Surprises And A Swipe File
The new Suicide Squad #20 is a pretty decent comic, Ales Kot's debut working for DC Comics. Ales has a bit of a reputation as a hipster and started by having King Shark reading the works of Rumi while ordering vegetarian Russian food might only underline that.
But it's a transformative moment for the book, details of each character either transformed, underlined or explored further.. The book goes out of its way, even setting the opening scenes in a swamp, giving us images of Swamp Thing, issue 20 of which being the issue Alan Moore came on board. And in the New 52, when Charles Soule came on board, though he didn't seem to make as much of the moment of change as Kot does.
This comic isn't "Anatomy Lesson", but it is close to that Peter David/Joe Quesada issue of X-Factor, "X-Animation" where Doctor Sampson psychoanalysed the team. We get something similar here, though far darker, and with more blood and nastiness. Because this book is clearly selling itself on a new attitude, a new level of complexity and some new names. One of which… well, you know how Gail Simone was rather unhappy when Batgirl was suddenly announced as a member of Birds Of Prey without her being told first?
I really hope they told her about Suicide Squad.
But yeah, I am going to call him on this one. and a certain scene from the Wanted movie… In Swipe File we present two or more images that resemble each other to some degree. They may be homages, parodies, ironic appropriations, coincidences or works of the lightbox. We trust you, the reader, to make that judgment yourself? If you are unable to do so, please return your eyes to their maker before any further damage is done. The Swipe File doesn't judge, it's interested more in the process of creation, how work influences other work, how new work comes from old, and sometimes how the same ideas emerge simultaneously, as if their time has just come. The Swipe File was named after the advertising industry habit where writers and artist collect images and lines they admire to inspire them in their work. It was swiped from the Comic Journal who originally ran this column, as well as the now defunct Swipe Of The Week website.
---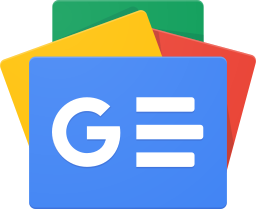 Stay up-to-date and support the site by following Bleeding Cool on Google News today!