Superman #1 Review: A Downplayed Start
Superman goes into space to look for Lois, Jon, and the alleged Jor-El. He has no guide, though, and the only thing he finds is a Dominator fleet heading straight for Earth. He deals with the problem and returns home. He desperately misses his family, and the Justice League tries to console him. With their help, he establishes a new Fortress of Solitude in the Bermuda Triangle. He is next visited by the Martian Manhunter, whom has a most unusual proposal for the Man of Steel.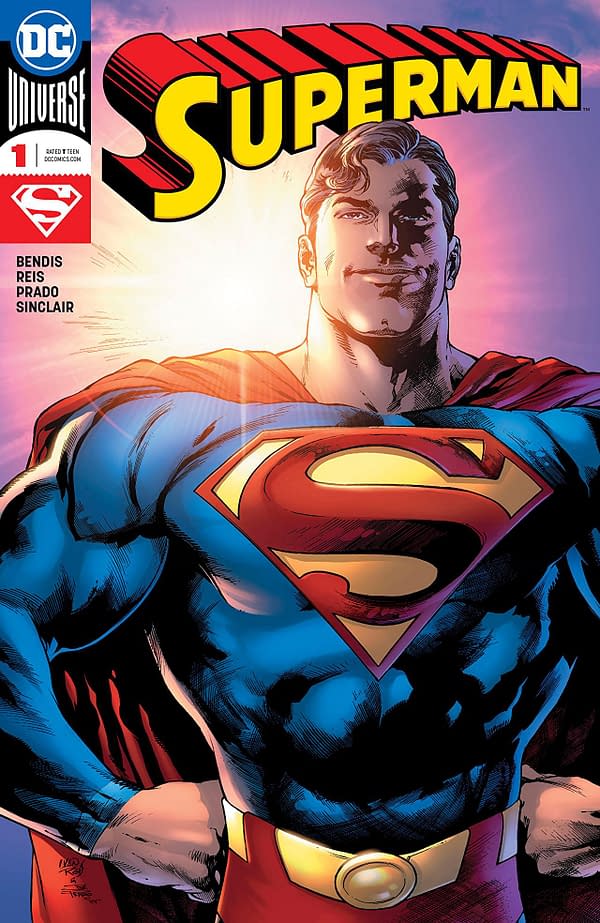 It's officially begun: we've arrived at the Brian Michael Bendis era of Superman. I mean, we already had Man of Steel which I fawned over, but now we have the first issue of his Superman proper.
It reads as a direct continuation to Man of Steel, and, as such, it lacks some of the bombast and grandeur that one might expect from a new era of the Superman comic. The Dominator opening is explosive, but it's brief. What follows is primarily the fallout of Man of Steel. Clark sits alone in his house missing his family, the Justice League accompanying him over the ruin of the Fortress of Solitude, then Clark's chat with Martian Manhunter.
None of it is what I would call exciting or awe-inspiring, even if it handles its emotions well. The ending teases a crazy and grand tale, so #2 will likely be a bit more high-energy.
Does that mean Superman #1 isn't good? No, it still has its charms and sets up the new era of the title. It's not extraordinary, and the biggest saving graces are the way Bendis writes Clark Kent and the artwork of Ivan Reis.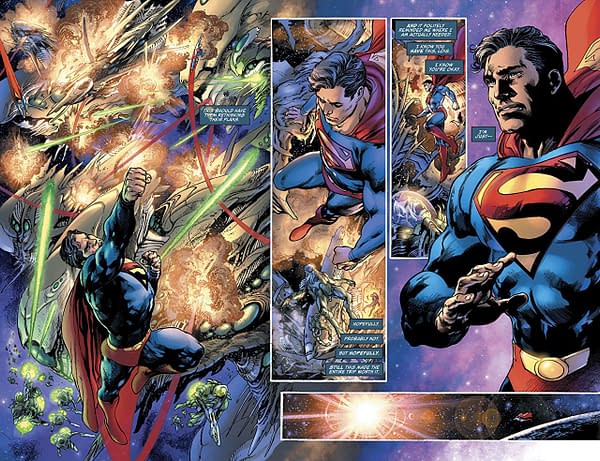 Reis' artwork is excellent as usual. He can work emotional depth into the page with aplomb. The fight scene against the Dominators looks awesome. The detailing is excellent, and he has an appealingly unique way of crafting figures. Joe Prado does great work on the inking. Alex Sinclair's colorwork provides a vast spectrum that covers various atmospheres and tones excellently throughout the book.
Superman #1 isn't quite the launch I had hoped for, but it is a solid book. It sets a new status quo while showing a surprising emotional maturity which gives a lot of depth to Clark Kent. Reis, Prado, and Sinclair's artwork is gorgeous too. This one still earns a recommendation. Pick it up.