Posted in: Comics | Tagged: Comics, dc, dc comics, dccomicsrebirth, entertainment
---
Ten Thoughts About DC Rebirth Revelations, Yesterday
It is possible I went a little overboard last night. Anyway, we had a run through this week's DC Rebirth Previews. Here are a few standout observations.
1) As teased in the current issues, Superman appears to have died (again) – or at least lost all his powers (again) in battle with Lex Luthor, and his position in the DC Universe replaced by a New Super-Man, a Superwoman, a Steel-like Lex Luthor and the Pre 52 Superman. His powers may have been shared out…
2) Lois Lane's powers as Superwoman are killing her, a bit like the current Thor, with her Asgardian body preventing the chemotherapy from affecting the cancer..
3) Red Hood & The Outlaws looks like a very entertaining take on the DC Trinity, through a Zack Snyder lens. Bizarro, Red Hood and an Artemis that looks just like a genderflipped Rob Liefeld Shatterstar.
4) Will the Justice League Of China completely ignore The Great Ten or incorporate them?
5) Maps is alive in Gotham Academy. And yes Karl Kerschl is back. And he's writing…
6) Everyone wants Mr Mxyzptlk in Suicide Squad.
7) Doctor Fate's book may have been cancelled but the DC YOU version of the character will join the Blue Beetle cast.
8) There was a nice theory in the comments that the hourglass-trapped Justice League from the eighties (but with Cyborg) could be the JLA if Crisis had never happened. Which, as we now know, it didn't. But do we know have a third or fourth Superman, this time with red trunks?
9) I have found no mention of a single Wildstorm character in Rebirth.
10) If Dan DiDio knows the formula for the Speed Force, can he get Dark Knight III: The Master Race back on time?
---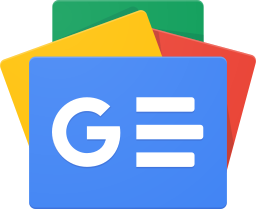 Stay up-to-date and support the site by following Bleeding Cool on Google News today!