Posted in: Comics, Marvel Comics, Review | Tagged: al ewing, Andre Araujo, antonio fabela, avengers, Chris Hastings, Chris O'Halloran, Donny Cates, fantasy, federico blee, Flaviano, frazer irving, Geoff Shaw, guardians of the galaxy, heather breckle, katie cook, kieron gillen, Marvel Comics, Rachelle Rosenberg, ryan north, sci-fi, superheroes, thanos, the cosmic rider, Will Robson
---
Thanos Annual #1 Review: Reading Nietzsche While Watching Caddyshack
Thanos Annual #1 presents us with a series of stories of the Mad Titan delivered by the Cosmic Ghost Rider in the afterlife. The first gives an anecdote of Thanos training Gamora to be a warrior. The second is an interesting hobby of the tyrant. The third is a show of artistic flair from the Titan. The fourth is him finding a world of joy and stuffed animals. The fifth is that time he helped an old lady cross the street. The sixth is him killing a planet's god to test their morality.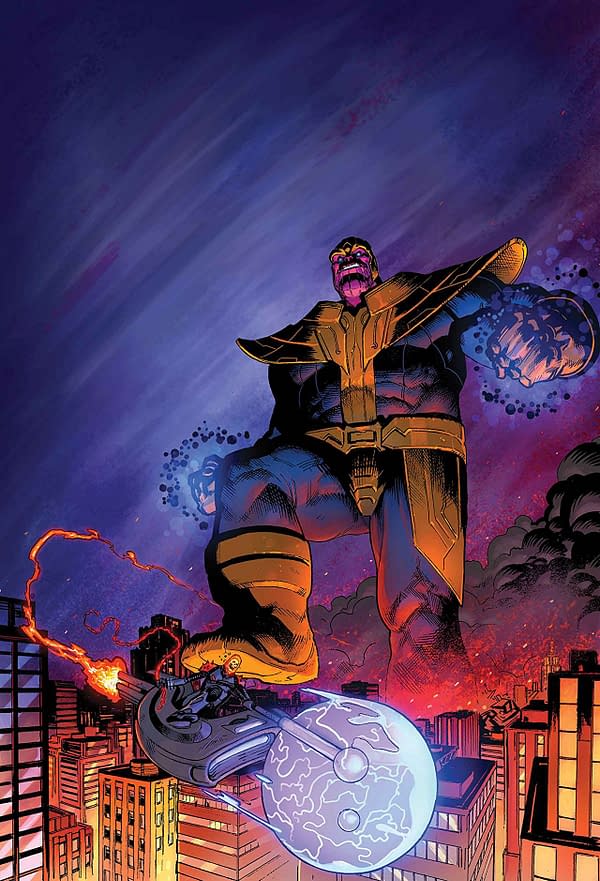 To celebrate the antagonist of Avengers: Infinity War and the movie coming out this week, Marvel is taking the absolute piss out of the character. I'd say that is ballsy but taking the piss out of things is one of Marvel's hobbies these days.
Also, tonal whiplash does not begin to describe the experience of reading this comic, and you can't tell me that you're supposed to space them out because this book isn't any longer than a regular Annual. You go from watching a preteen Gamora cutting the head off a Skrull disguised as her to Thanos making a yearly habit out of being a dick to some random person. Thanos helping an old lady cross the street as some means of ruining the world (butterfly effect nonsense) to him ripping the heart out of a god and showing it to the worshippers.
As far as the overall quality goes, it's a mixed bag. The Gamora section is effective but short. Thanos ruining Dave's birthday every year actually made me laugh. The "Exhibition" of destroying artistic worlds as a form of nihilistic art was clever but a little shallow. Thanos on the stuffed animal world was subpar Happy Tree Friends, and I don't even like Happy Tree Friends. The one where he helps the old lady cross the street is contrived and, ultimately, unsatisfying. The Mad Titan killing the god was probably my favorite.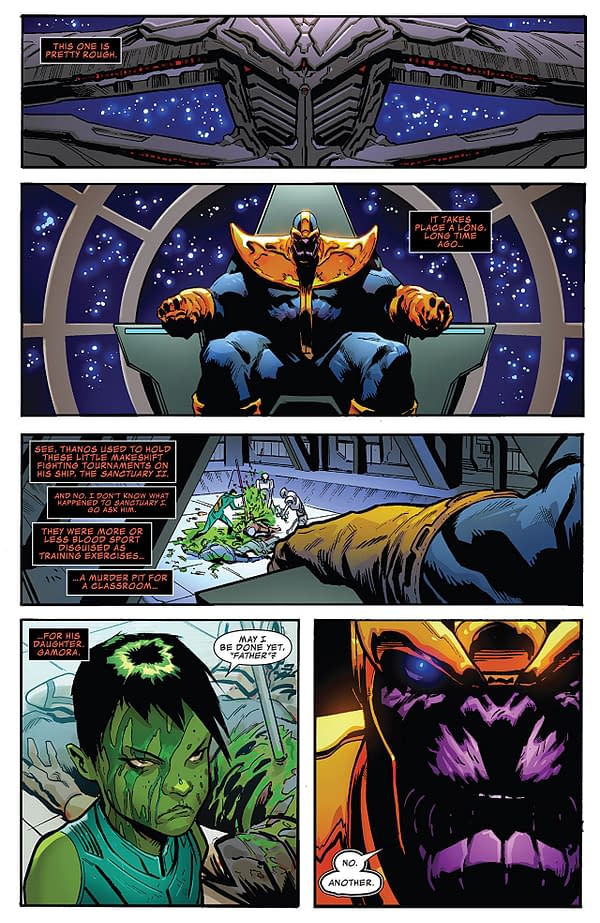 The art was similarly holds together well throughout, with each segment matching the tone and idea of its story. The god-killing one was the most visually stunning, courtesy of Frazer Irving. Heather Breckle's cartoon world with stuffed animals looks about as you're picturing in your head and fits that story, even if I didn't care much for that particular story. The bumper segments look good, as does the Gamora segment. Both were done by Geoff Shaw and Antonio Fabela.
Thanos Annual #1 probably should have settled on a theme. As it is, jumping between these stories filled with anarchic humor, child abuse, existential horror, genocide, god-killing, and helping an old lady cross the street isn't especially satisfying. Individual segments hold well, but even some of those feel incomplete.
If you were hoping for a series of chilling stories about the Mad Titan, this isn't for you. If you want a bunch of funny stories about the Mad Titan, this still isn't for you. Honestly, I'm not sure who this is for. You could argue, "It's for those who want both," but it's hard to wire your emotions and your brain to accept both in such extremities in this proximity to one another. It's like reading Nietzsche while watching Caddyshack, but even that sounds like a weirdly fulfilling exercise.
In the end, I didn't hate the experience, but I can't quite recommend it either. It's just that much of a mismatched product.
---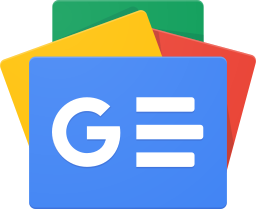 Stay up-to-date and support the site by following Bleeding Cool on Google News today!