Posted in: Comics | Tagged: banned, boys, Comics, garth ennis
---
The Boys Banned In Qatar Patricia Donohue writes to Bleeding Cool;
Garth Ennis is banned from Doha.

Well his comics are.

I recently ordered 11 volumes of The Boys and got it sent to me through Aramex. I've lived in the Middle East long enough to know that was stupid, but I've also ordered truckloads of comics and never had a problem before. I tried getting them for my Ipad at first but was having problems and there isn't a lot of Apple support over here so I figured I'd just buy hard copies. Apparently the time I decided to order a slightly more graphic series, is the time Customs decided to open the package. And the time the Ministry of Culture decided to go through every single page of every single volume. If you've read "The Boys" well then you know what I was up against.

The first time I went to the Ministry of Culture to try and pick the comics up, I had to walk around showing everyone the customs paper that said "sexual magazine" in Arabic. Each person would stop, stare at me, look at the paper, look back at me, call someone over, show them the paper and stare again. I'm a tall, skinny white girl that looks 25.

The second time I went to the Ministry of Culture, I found out "The Boys" now live in a box labeled BANNED. I tried to talk them into letting me keep them (Come on, they're drawings! Cartoons!) but they said absolutely not. I couldn't even get them back to return them for a refund. I did however, get to sit there while they showed me some of the pages they found offensive (all of them). I mean I've read them before so I knew what was coming, but that might have made it worse. Because it's a very different experience reading them in front of an older woman in the government who is waiting for an expression of disgust and outrage…that didn't come.

Not at all awkward.

So basically I won't get to read or finish The Boys until I move to another country. And I'm pretty sure I've been labeled as some kind of deviant on some secret pervert list which would have been totally worth it if I got to keep the comics.

One thing is for sure though: Every person that works at the Ministry of Culture in Qatar now knows Garth Ennis and The Boys.

You're welcome Garth!
---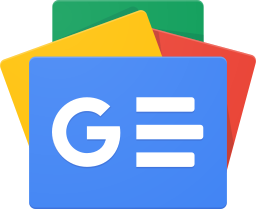 Stay up-to-date and support the site by following Bleeding Cool on Google News today!