The Daily LITG – 5th September 2018 – Nightwing Needs This Like a Shot In the Head
Lying In The Gutters began in 2002 on Comic Book Resources, an evolution of a column that had already been running for ten years on Usenet's newsgroups, Twist & Shout Comics, NextPlanetOver and Silver Bullet Comic Books. When Bleeding Cool began, it went dormant, then later revived as a weekly catchup on the week's news.
Today it goes daily. You can sign up to receive it as an e-mail here. So here are the five most-read stories from yesterday.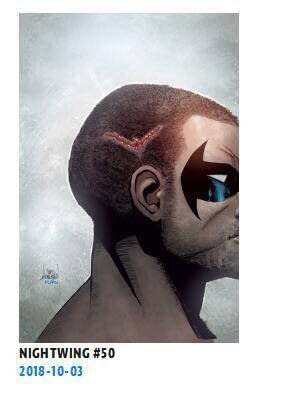 One you may have missed but which is still pretty useful.
Twenty Titles For December 26th Ship a Week Early as Diamond Takes Christmas Off
And something for speculators out there.
Speculator Corner: Rat Queens #16 Will Never Be Reprinted
And a recommendation from Donny Cates.
(We got them in touch)
Today in comics: It's New Comic Book Day. With the launch of two new Brian Bendis books, Cover with David Mack and United States Vs Murder with Michael Oeming and Taki Soma, both reviewed here.
Si Spurrier is signing Sandman Universe #1 and Dreaming #1, Forbidden Planet London Megastore at 6pm.
Matt Miner and Ethan Sachs are signing Poser #1 and Silver Surfer Annual #1 respectfully at JHU Comic Books in Manhattan from 6-8pm.
Sign up for the LitG list below if you're not on it already. See you tomorrow….