Welcome to the fourth daily Lying In The Gutters. A runaround yesterday's news on the site and what we might expect today. You can sign up to receive it as an e-mail here.
Here are the five most-read stories from yesterday.
Today in comics:
We said goodbye to Terry Wiley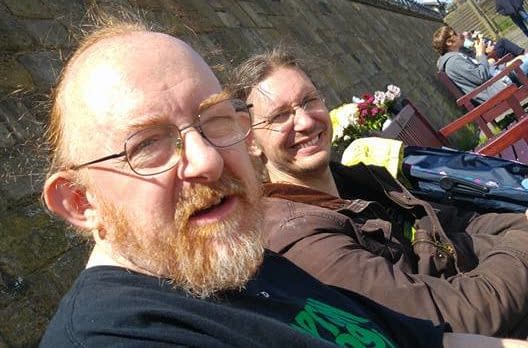 Terry Wiley of Sleaze Castle, Petra Etcetera and Verityfair, Has Died
And remembered his impact on us.
Comics Folk Remember Terry Wiley
And at Comicon, Richard Bruton wrote about his memories.
Terry Wiley Has Passed Away – A Great Creative Light Of UK Comics Lost Too Soon
Today in comics:
Happy birthdays to:
Kathleen O'Shea, wife of Peter David and writer and editor in her own right.
Legendary comic creator on LEGION, Justice League, Superboy, Trinity Angels, Worlds Finest and Aquaman, Kevin Maguire.
Publisher of Slave Labor Graphics, and Justice League writer Dan Vado.
Manga editor and former Director of DC Manga, Asako Suzuki.
Comic book agent Joaquin Garcia Marina.
Creator and writer of Australian comic book Car Men, Mike Speakman.
Owner of Texan comic store Urban Legends, Aaron Settle.
Sign up for the LitG list below if you're not on it already. See you tomorrow.
Enjoyed this article? Share it!