[rwp_box_recap id="0"]
Reading Titan Comics' Robotech series can be an interesting exercise for old-school protoculture addicts. Simon Furman isn't slavishly retelling the original Macross era storyline, and fans of the existing canon might find themselves gnashing their teeth at that. Instead, they would be well served to give the series a chance; there are plenty of surprises to be had here, and that might just be the key to keeping Robotech relevant.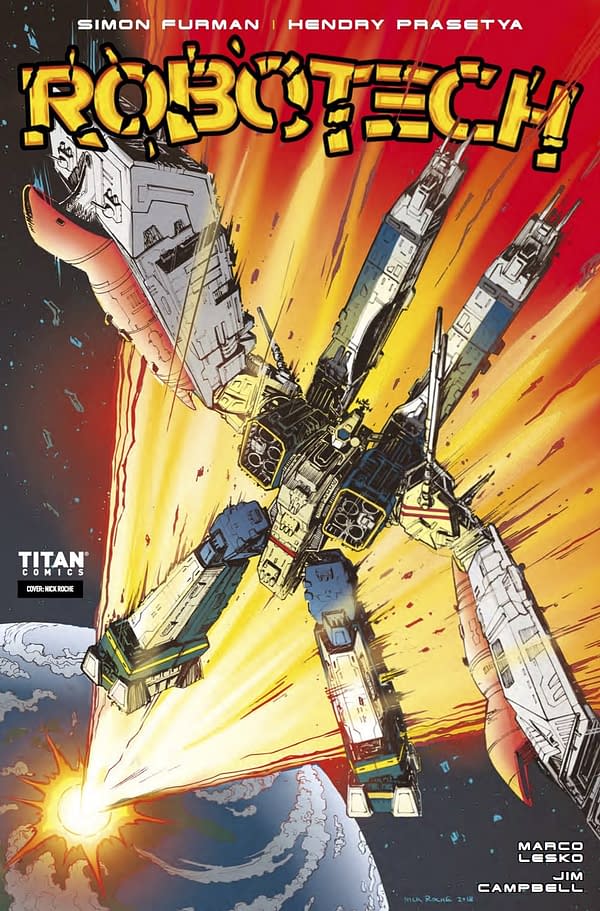 The Super Dimensional Fortress has returned to earth, and Captain Lisa Hayes has made an arrangement with the government of Ontario to offload the civilian population of the SDF-1, but the Zentraedi have other plans. Miriya has breached the hull of the battle fortress, and she takes her conflict with Max Sterling to the streets of Macross City with explosive consequences. Doctor Lazlo Zand, meanwhile, has unleashed an ominous threat within the ship.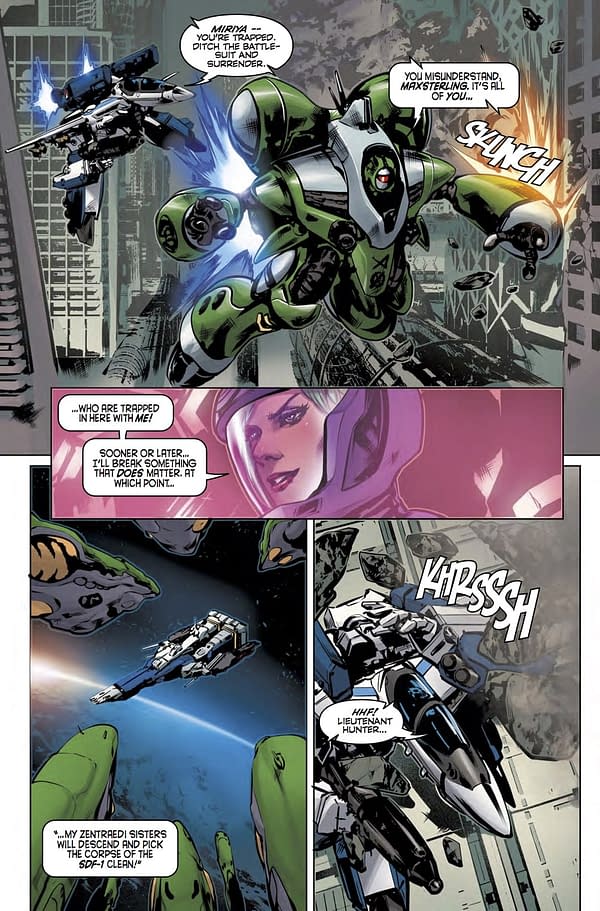 The stakes feel real here, and there are some horrific consequences to the SDF-1's approach to Ontario that weren't covered on the original series. And, as noted before, killing off Captain Gloval gives Lisa so much more to do, and greatly improves on the original character. Seeing the Invid so early on in the series was a shock, too, but establishing them as a threat in this point in the story makes a lot of sense. Still, the brief battle between the Invid and RDF troops was a treat, and hints at some of the possibilities the series has in store.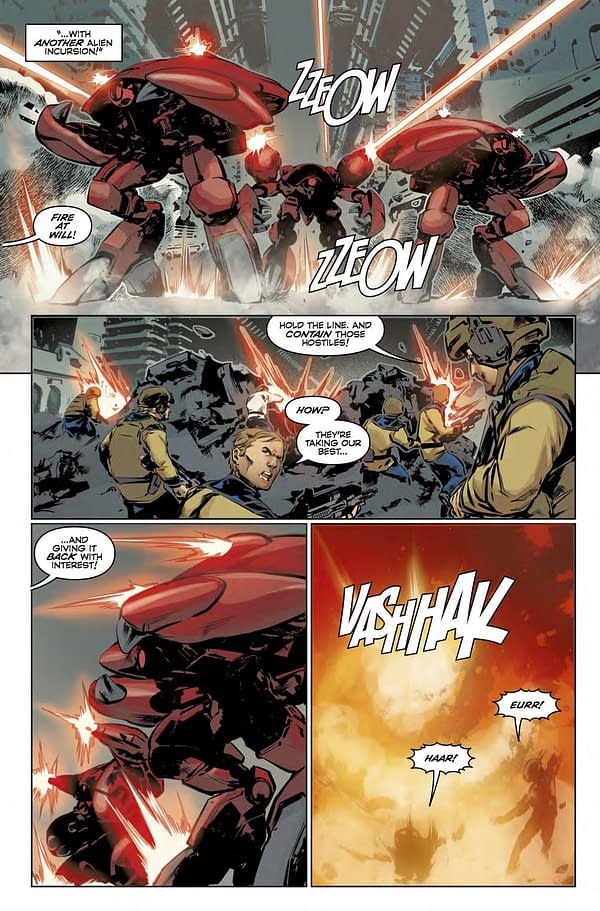 One gripe, but it's not a deal breaker: The inks look rushed in some of the action scenes, which is a shame. The mecha of Robotech are iconic, and in several of the combat scenes the details get muddy. The art from Hendry Prasetya (God Complex) is great from a character perspective, and the action scenes don't get cluttered or mired down. There is a fantastic splash panel with Miriya's Queadluun-Rau battle suit that looks dramatically intense and fantastic, so seeing some of the other mecha rendered with less precision seems like a missed opportunity.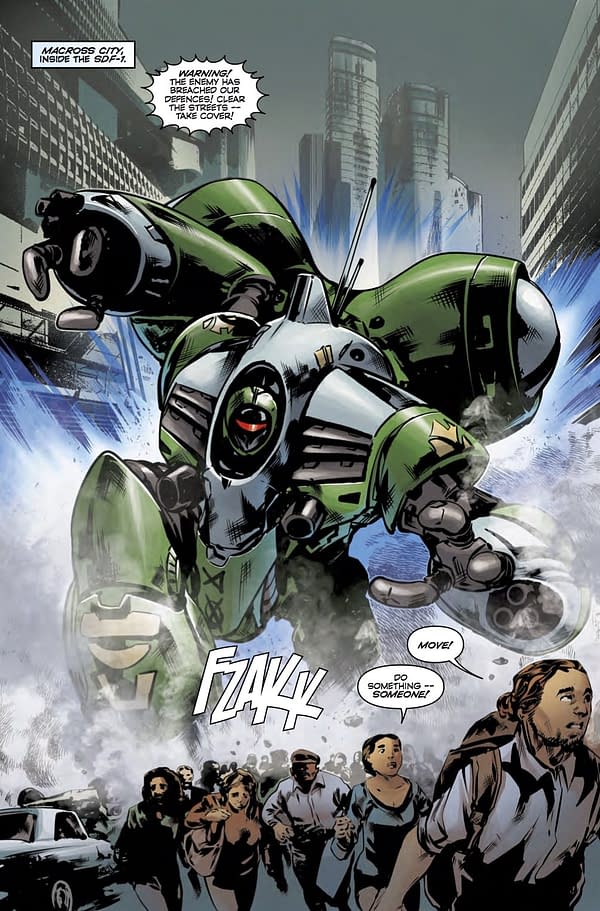 I can honestly say I have no idea where Furman and company are going with Robotech, which is a good thing. If this were just a beat-by-beat retelling of the original, there really wouldn't be much of a point to the comic, would there? There are just enough unique new elements to keep you guessing, and that makes the series worth reading, especially for those of us yearning for new material in the Robotech universe.
Summary: Words: Simon Furman; Art: Hendry Prasetya; Colors: Marco Lesko; Letters: Jim Campbell; Editor: Martin Eden; Publisher: Titan Comics; Release Date: Januray 9, 2019; Pages: 32; Price: $3.99
[rwp-review-ratings id="0"]
[rwp-review-form id="0"]
Enjoyed this article? Share it!