The Snake Puppet God Glycon Revealed: Alan Moore Scripts Story For God Is Dead
In 2002, Alan Moore and the late Steve Moore wrote an essay for Kaos #14 entitled "The Moon and Serpent Grand Egyptian Theatre of Marvels", a semi-historical treatise witty, uproarious, and very informative. It showed the sparks flying between the minds of Moore and Moore in full glory, and it introduced the world more fully to Glycon, the invented god of whom Alan Moore is a devotee.
It explained the Roman writer Lucian's account of the magician Alexander the False Prophet whose life of highly questionable scamming and gigolo-like behavior led at last to the creation of a serpent-bodied, puppet-headed god, one of the last gods ever openly created in Western Europe. And the astonishing level of devotion this god, Glycon, inspired in the masses, aristocrats and commoners alike.
The essay left Alan Moore's readers pondering the implications of his declarations of devotion to Glycon and added considerably to the mythology of his life and work. His "puppet god" is one of the most frequently mentioned things that crops up alongside his landmark comic works like Watchmen and V for Vendetta.
Moore has been increasingly stripping away the accretions of his often encumbering reputation and breaking ground in new artistic territory, as in the creation of the Jimmy's End cycle of films with Mitch Jenkins and commentary on the V masks taken up by the Occupy Movement the world over, making clear that any assumption of his "retirement" has been greatly overstated even accepting his ongoing work on the League of Extraordinary Gentlemen books.
Now, Alan Moore returns to comics with a fully scripted stand-alone story as part of the God is Dead universe which is poised to enter its second arc entitled The Book of Acts. God is Dead launched in 2013 with Jonathan Hickman and Mike Costa as writers, later taken on fully by Costa, and drawn by German Erramouspe, currently in its thirteenth issue this week.
In August, a two-part significant addition to the story will include "Alpha" and "Omega" containing multiple stories of gods returned to earth, and encapsulated within Costa's wider final answer to the question "Who killed God?" Alan Moore's 10 page story with artist Facundo Percio (Fashion Beast), entitled "Grandeur and Monstrosity" delivers what comic readers almost certainly never expected to see: a full-blown discussion of the origin and significance of Glycon as a god. And so much more.
The story is set in the "modern day" of the God is Dead universe when many of the gods have already returned to earth, garnering worshipers and wreaking havoc, and the premise draws Moore even further into the world of current comics by including Alan Moore the character in a story of his own devising, as active participant and narrator. It's a fourth-wall breaking astonishing appearance that shows just how experimental Moore is prepared to be as a writer. [Glycon "Leather" cover by Jacen Burrows]
As people become disillusioned by the returned gods, the noticeably unreturned god Glycon piques curiosity and hope in a few would-be-followers, drawing Moore into their desperate plea for a priest and an encounter with Glycon himself. Moore so deftly comments on the impact of "incarnated gods" and the ideas that sway humanity that the story, laced with "edgy" and very funny moments, acts as a kind of commentary on the whole God is Dead storyline. Expect to not only encounter Glycon for yourself as a reader, replete with his historical context, but also some of the other "returned Gods" in the Judeo-Christian tradition to react to this monstrous puppet deity.
For fans of Moore's work and for world mythology, this is quite simply not a comic to miss out on. It's Moore at his most irreverent and evisceratingly honest. It brings many of the elements of his original essay with Steve Moore to life, and fittingly, the comic is also dedicated to Steve Moore in honor of his work and the lasting impact he had on the lives of his friends.
The "Alpha" comic is a "giant sized" issue, like its companion "Omega", and is kicked off by this monumental story of encountering gods as ideas, and the same issue will contain stories by Simon Spurrier, and Mike Costa, with several variant covers by Jacen Burrows (Neonomicon).
Expect some forthcoming insider perspectives on God is Dead: Alpha and God is Dead: Omega with the whole all-star crew of creators on the books here on Bleeding Cool.
God is Dead: Alpha arrives August 13th from Avatar Press is currently listed in Previews, with item code: JUN140844
---
---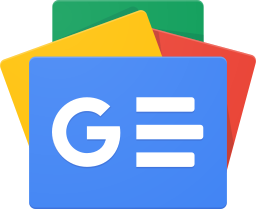 Stay up-to-date and support the site by following Bleeding Cool on Google News today!