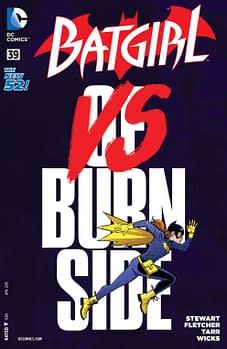 Some people like Batgirl. Some people like the new look Batgirl. But some people prefer Barbara Gordon the way she was before the New 52 relaunch.
Daughter of Jim Gordon, crippled by the Joker, using a wheelchair, and operating as Oracle, working with the Birds Of Prey as a technological overseer and occasionally getting down and physical in the process.
But with the New 52, the character was out of the wheelchair and back in the Batgirl suit. Medical procedure in South Africa had done their trick and her career as Oracle was rather… conflated.
Or was it?
The Oracle Barbara Gordon is appearing during the extra-dimensional Convergence from a parallel reality, in the much anticipated Nightwing/Oracle two parter. And today's New 52: Futures End teases that reality to come.

But the actual New 52 Batgirl comic may be getting ahead of that.
Next week sees the release of Secret Origins #10 from DC Comics, one of the last issues of this relatively poor selling DC titles, retelling origin stories for a variety of DC comics.
Get ready for The New 52 origins of Batgirl (written by Cameron Stewart and Brenden Fletcher with art by Irene Koh), Firestorm (courtesy of writer Dan Jurgens and artist Sean Chen) and Poison Ivy (coming your way from writer Christy Marx and artist Stjepan Sejic)!
Well, it is suddenly a comic that is going to be in even greater demand than before. Retailers are probably going to increase orders dramatically today. Reserve your copies now.
Why? Well there be spoilers for today's Batgirl #39 by Brendan Fletcher, Cameron Stewart and Babs Tarr. So if you were intending to read that issue, turn away now. Reserve a copy of Secret Origins #10 if you haven't already, on pure trust. Then come back.
Done? Okay.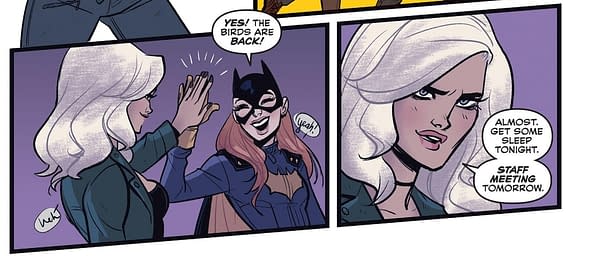 The current Batgirl comic, with its emphasis on a new look and a new approach to the comic had seemingly done away with concern for the period of her past. But today… that all changes.
Because, as one of her friends discovers the truth about Batgirl's secret identity…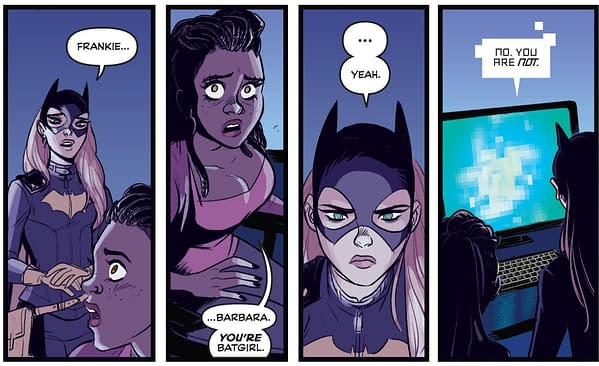 We suddenly get the idea that that truth… just isn't true. That the Barbara Gordon we have seen during the New 52 isn't Barbara Gordon at all. And that the real Barbara Gordon is as she was Pre 52. And she's coming for identity back.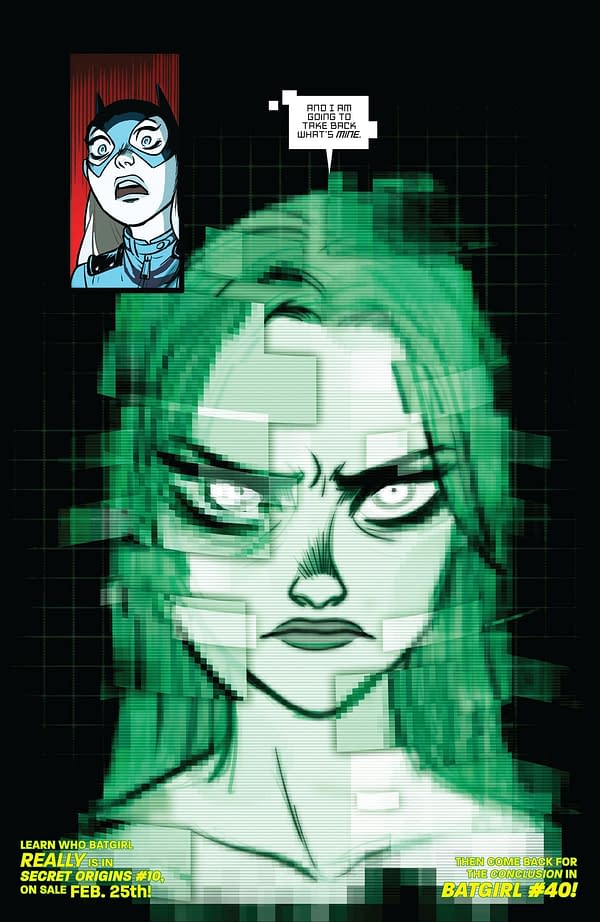 What the hell? And suddenly, rather than the amusing fillers that have typified Secret Origins, next week's issue could be one that every Batgirl fan, current, lapsed or protesting, will absolutely, positively have to get…
Comics courtesy of Orbital Comics, London. With a Kickstarter launch party and private view for their Beast Wagon exhibition, featuring original artwork and preview pages from the Owen Michael Johnson and John Pearson comic, with work from Steve White, Iain Laurie & Conor Boyle.
Enjoyed this article? Share it!